Plans for a new North Sea wind farm off the coast of Arbroath have been submitted.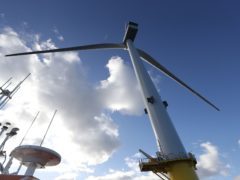 Drones are increasingly being adopted for uses outside of recreational and photographic endeavours, and the new offering from manufacturer Aerones demonstrates just that.
A Dundee turbine components firm has unveiled plans to quadruple its turnover and take on almost 100 additional staff over the next five years.