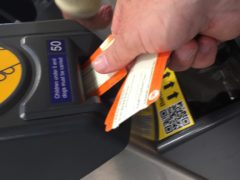 Virgin Trains has announced a mobile app which helps passengers take advantage of split ticketing to save money on journeys.
Dundee railway passengers are to be given free train tickets to anywhere in Scotland as part of a 'making-up' package by ScotRail.
Rail passengers in Dundee could save huge sums of money simply by buying several tickets for a single journey, the Tele can reveal.