They were two of the most historic rock shows ever performed in Dundee.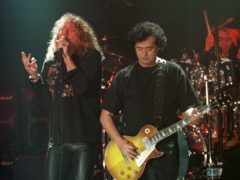 A US appeals court has ordered a new trial in a lawsuit accusing Led Zeppelin of copying an obscure 1960s instrumental for the intro to its classic 1971 rock anthem Stairway To Heaven.
Led Zeppelin guitarist Jimmy Page has told a court that the chords in Stairway To Heaven are similar to Chim Chim Cher-ee from the Disney film Mary Poppins as he faced more questions about the origins of the band's famous hit.