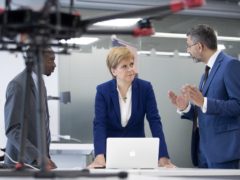 Nicola Sturgeon has said she hopes Scotland will become a leading country in embracing 5G technology.
A new school which had been at the centre of a row with a nudist is one of the latest to be constructed under a £1.8 billion Scottish Government scheme.
Dundee City Council is set to spend £4.8 million on LED street lights in a bid to save hundreds of thousands of pounds on electricity bills each year.