Kyle Edmund suffered a straight-sets defeat to Roger Federer in their last-16 match at the Indian Wells Masters.
Kyle Edmund has split from coach Fredrik Rosengren, who is retiring from the tour to spend more time with his family.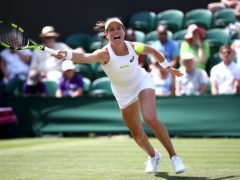 Actress Joely Richardson, who used to queue overnight for Wimbledon tickets, will be in the Royal Box on Tuesday.