Teenagers who are very aware of alcohol marketing are likely to consume more and be higher-risk drinkers, research suggests.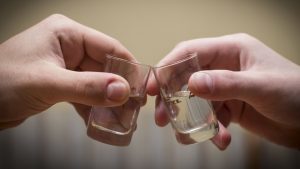 Your choice of alcoholic drink might shape your mood with spirits likely to make you tearful compared to other beverages, new research suggests.
Experts have welcomed a review that has found very limited evidence that light drinking in pregnancy harms unborn babies.