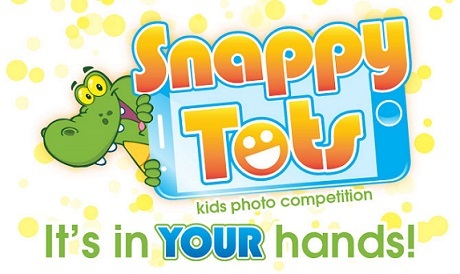 This competition is sponsored by Ridgevale Bar & Kitchen.
Snappy Tots has now closed for submissions.
Thank you to everyone who has entered the competition.
What happens now?
All the printed voting coupons have been counted and processed. The 9 finalists will be revealed in the Evening Telegraph on Friday June 2nd.
All nine finalists will be invited to a prizegiving ceremony at the beautiful new Ridgevale Bar & Kitchen, Argyllgait, Dundee, where they will enjoy a champagne and canopy reception in lovely surroundings with an overnight stay at the Hampton by Hilton for the family (based on 2 adults and 2 children).
There are three age categories:
0-17 months;
18-35 months;
3-5 years.
Phone and text lines will open on Friday June 2 and close Monday June 12.
All nine finalists will receive a prize, with the winner from each age category receiving a trophy, champagne for mum and dad and a £50 Toys R Us voucher.
The winner with the highest number of votes will be sent to Legoland, Windsor with their parents for a fun-filled weekend break including travel, accommodation and park tickets.
Good Luck!
If you need any help or have any queries about Snappy Tots you can contact the team on 01382 575946.