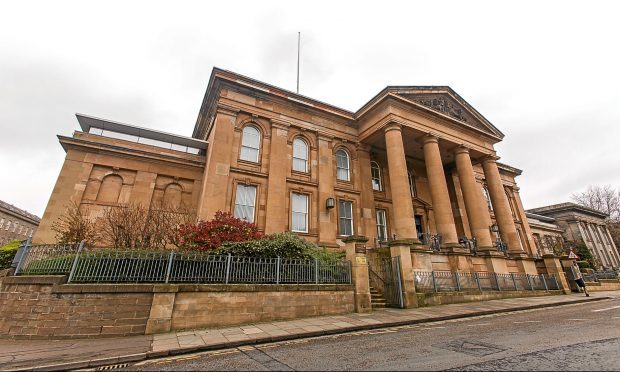 A youth has appeared at Dundee Sheriff Court accused of stabbing a 13-year-old boy and brandishing firearms at him.
Connor Woods, 18, whose address was listed in court papers as Lawton Road, appeared before Sheriff James McDonald on a petition alleging he assaulted the young teenager on October 14 at a house in Dundee.
He is accused of uttering threats of violence to him, brandishing a knife and firearms at him and striking him on the body with a knife to his injury, while on bail.
Woods is further accused of stealing a backpack and two mobile phones from a house in Dundee on the same date, while on bail.
Woods made no plea and was granted bail.
He has been fully committed for trial.