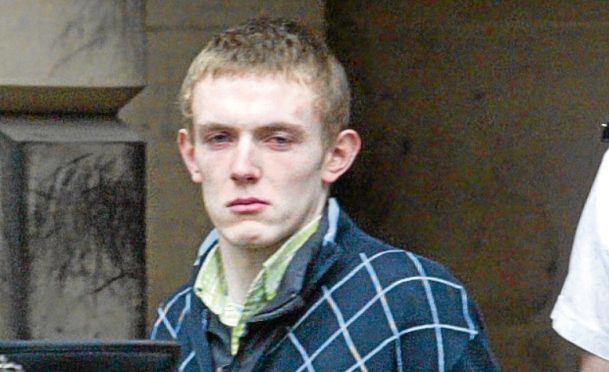 A convicted murderer has been found dead at a Tayside prison.
Thomas Shields — who was jailed for 18 years for the murder of James Herd in a brutal street attack in Glasgow in 2003 — died at Castle Huntly Prison on the outskirts of Dundee on Monday.
Prison bosses couldn't confirm reports that Shields had died after overdosing on the so-called "zombie" drug, Spice.
A spokesman for the Scottish Prison Service said he was not aware of the cause of death.
The spokesman added: "The death of anyone in custody is subject to a fatal accident inquiry which will determine what happened.
"No information on the cause of death will be made public until that time."
Jail sources claim Shields, 30, took the lethal mind-bender and painkillers bef­ore dying at Castle Huntly.
He was due to be released next March.
Thomas Shields was just 15 when he attacked a teenager in the street, thrashing him with a metal pole and jumping on his head "like a trampoline".
The brother of James Herd said he "refused to celebrate" Shield's death.
Brian Herd, 48, said there were "no winners" in this death.
Brian, from Garthamlock, Glasgow, said: "The first thought I had when I heard what had happened was sadness.
"I'm not happy that he's dead. There are no winners here. This is just another family destroyed."
His death comes weeks after officers at privately-run HMP Addiewell, West Lothian, were hospitalised when they inhaled second-hand fumes from the cannabis substitute.
Meanwhile, Darren Johnston has been found dead at Perth Prison.
It is believed he took his own life on September 19.
It is understood it took some time to trace the deceased's next-of-kin and the death was only reported this week.
A spokesman for the Scottish Prison Service confirmed Johnston's death.
He said: "Darren Johnston has died at Perth Prison.
"The cause of death has not been confirmed and again there may have to be a fatal accident inquiry held to determine the cause of death.
"Police Scotland have been advised and the matter will be reported to the procurator fiscal.
"Next-of-kin have been informed and a fatal accident inquiry may be held in due course."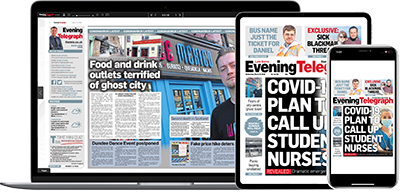 Help support quality local journalism … become a digital subscriber to the Evening Telegraph
Subscribe