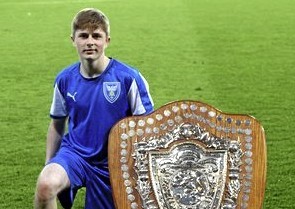 A BUDDING Dundee footballer's chances of a career might be over after he was diagnosed with a rare eye condition which could see him go blind.
Connor Coupe, 16, from Kirkton, was told by doctors last week that he has a rare sight degenerative condition called Keratoconus, which causes the cornea to weaken, get thinner and change shape, producing blurred and distorted vision.
It affects between one in 3,000 to one in 10,000 people.
The exact cause of the condition is unknown.
A friend of the family has now started raising funds for a sight, and career, saving surgery.
The fifth year St Johns pupil today told the Tele of the moment he was told his footballing career was in jeopardy.
He said: "I was getting ready for a Scottish School Cup final with the school and I found out just before it.
"I had no idea if I would be able to play again – but I just decided I would go out and do my best and we won.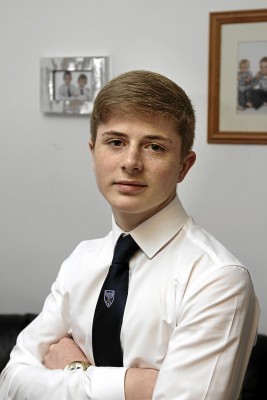 "I don't know how to deal with it because I was so happy after we won the cup and then afterwards I just wanted to cry.
"Being a footballer is still my dream.
"I just want to get the treatment as soon as possible. My mum has been amazing — she told me that she will do whatever it takes.
"I've been playing football since I was able to kick a ball — I've dedicated myself to it for my whole life. It was just a really big shock to go from everything going so well to being told that it might all be over."
Connor is now set to undergo an operation on his eyes called crosslinking where the top layer of the cornea is first scraped slightly and then he will be given eye drops while a UV light is shone into his cornea.
The a decision will need to be taken on how to restore his sight — using specialised contact lenses or laser eye surgery — although there are no guarantees that his footballing career will be saved. He will have to take a trip to London to visit one of two specialists in the field.
Connor's mum Gill said she has been blown away by the support the family has received and called for youngsters to make sure they go for regular eye check ups.
She said: "I honestly had no idea at how amazing people could be.
"People need to be aware of Keratoconus. I had never heard of it before this. That is one of the hardest parts of the whole experience — we really have no idea what is going on.
"It breaks my heart because being a footballer is all that Connor wants to do and he has dedicated everything to it — now it might be over before it's even started.
"He is such a fighter though.
"He hasn't given up and we won't give up on him either.
"Kids need to be getting their eyes checked regularly — it is only every two years you are supposed to get an eye test.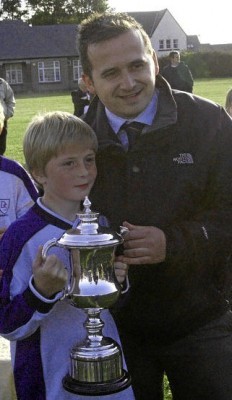 "We always made sure Connor got a test regularly — if we didn't it might have been so much worse."
Those who want to contribute to Connor's sight-saving surgery can visit crowdfunding.justgiving.com/eddie-hunt
If in the event that Connor does not go ahead with the surgery any proceeds will be donated to a charity that supports people who have been diagnosed with Keratoconus.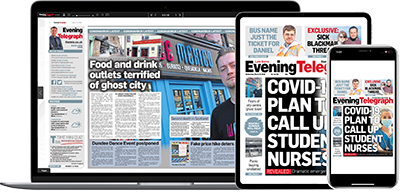 Help support quality local journalism … become a digital subscriber to the Evening Telegraph
Subscribe