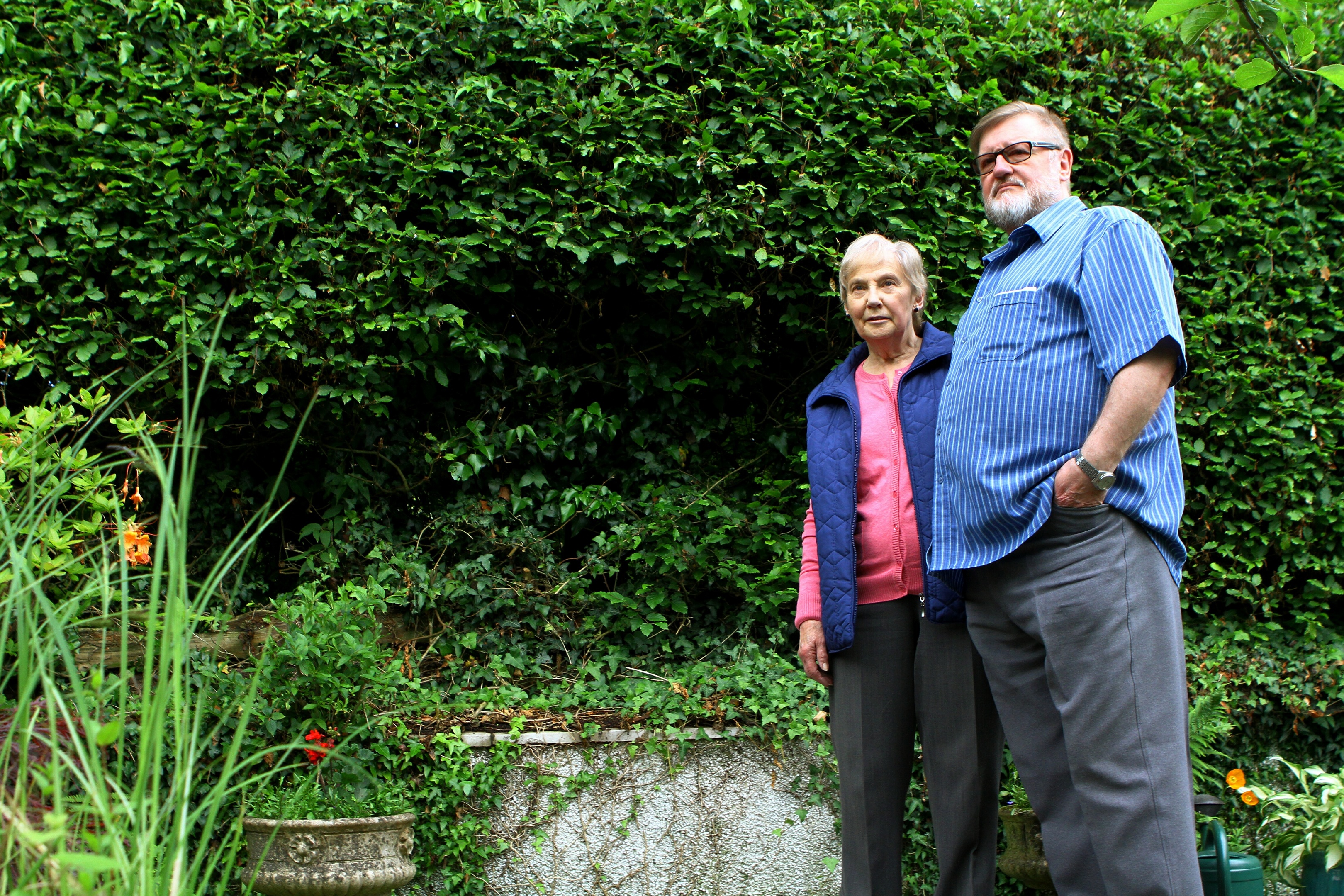 A man has praised the kindness of strangers who offered to help after his terminally ill wife's prize garden chair was dumped in a river by thoughtless yobs.
John Dow's wife Barbara was diagnosed with terminal acute myeloid leukaemia nine months ago, and had enjoyed sitting in the chair in her garden as a therapeutic way to take her mind off her condition.
However, after Barbara returned from walking her dog on Sunday, she was dismayed to find the chair had been stolen.
Retired Dundee District Council housing officer John, 62, said his wife had loved the chair and had been "very upset" that it was gone.
He said: "Barbara really enjoys the garden and before the condition she would spend as much time as possible in the garden, and she really loves it.
"We have someone who comes in and helps with the heavy stuff now but Barbara loves pottering about.
"She has been responding well to her treatment and the garden has helped her get over the obvious side-effects of her diagnosis.
"I couldn't believe that someone had come in and dragged it out — and it's a big heavy thing."
However, John said his faith in humanity had been restored after putting out an appeal on social media on the advice of police.
His post received more than 1,300 shares in less than 18 hours and was shared as far afield as Aberdeenshire by well-meaning strangers.
He said: "We had received a very kind response from everyone — particularly around the fact that it was absolutely terrible someone had stolen the chair."
The appeal led to the chair being found just hours later.
Sadly, it had been dumped in the river at Cupar's Haugh Park and appeared irretrievable.
Despite this, John said that he and Barbara had been inundated with offers from strangers on social media to winch the chair from the water in order to assess the damage.
He added: "I'm hoping I can get in contact with the individuals who have offered to help to see if we can get it back into the garden and see what can be done.
"To just thoughtlessly dump it in a river?
"It doesn't make sense."
The couple, who live in the Fife town, are trying to see the bright side.
John said: "The people that have responded on Facebook have shown us that for every vicious, thoughtless individual like that out there, there are many more kind people who will do their best to help.
"Barbara, in particular, has felt good about the responses we received."
Police Scotland confirmed the matter has been reported, and said inquiries are ongoing.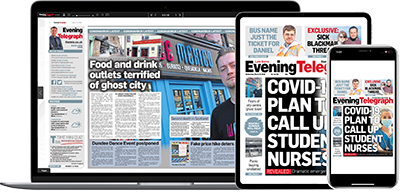 Help support quality local journalism … become a digital subscriber to the Evening Telegraph
Subscribe