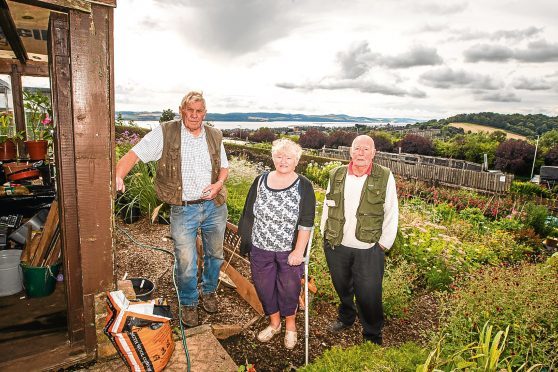 Thieves have broken into 26 sheds at two Dundee allotments.
And now the owners fear the crooks may be set to strike again.
The first of the break-ins happened when bolt cutters were used to break open the padlocks securing the doors of sheds at the West Law allotments.
A total of 14 sheds were broken into.
Another 12 sheds were broken into at the adjacent Kinnaird allotments four days later.
Although the sheds were broken into and their padlocks destroyed, nothing was stolen and no other damage was caused.
Don Elder, who is on the committee of the West Law Allotments, said that was what was worrying allotment owners.
He added:"Everyone is worried that basically their sheds have been cased to find out what is in them.
"The fear is that whoever has broken the padlocks is going to come back and steal items from the sheds.
"It's a mystery and a worry. There are obviously gardening tools and equipment worth a lot of money in the sheds that could quite easily be removed by whoever broke into the sheds.
"The break-ins were discovered on Saturday morning so we reckon they must have happened during the hours of darkness on Friday night."
Mr Elder said that he was at the West Law allotments until 5pm last Friday (August 18) and someone else was there from 8am on Saturday.
He said the incidents have been reported to police.
Mr Elder added: "We are still waiting to hear what they are going to do about it.
"This is really upsetting for all the allotment holders.
"There are about 85 allotments at West Law so a lot of people are concerned about what has happened — there are other allotments close by and people there are worried who will be targeted next.
"We don't know what's going on here.
"We all want to get to the bottom of this."
Mr Elder said allotment holders were particularly concerned after sheds were set on fire and destroyed two years ago.
He added: "That was a very upsetting time for us.
"After my shed was burned down deliberately, I slept at the site to keep an eye on things."
A Police Scotland spokesman urged anyone with concerns to contact the force on 101.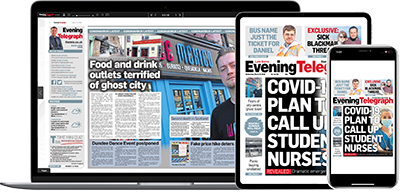 Help support quality local journalism … become a digital subscriber to the Evening Telegraph
Subscribe