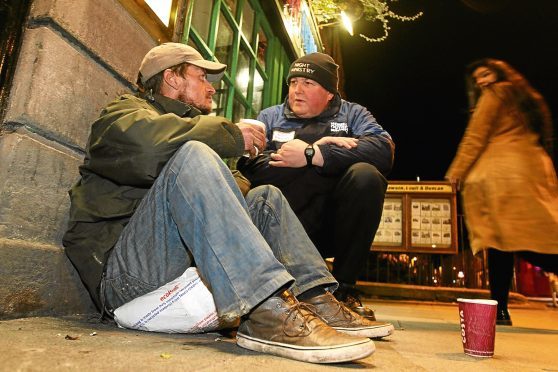 Dundee's rough sleeping community could get bigger than ever this winter.
That's the view of Gareth Norman, a worker with Night Ministry, which has once again launched a service to help those sleeping outdoors during the colder months.
Gareth knows of about a dozen people in the city who are without a warm place to rest their heads.
But he fears that he could see more people turning to the streets as they struggle to deal with drugs and other social problems.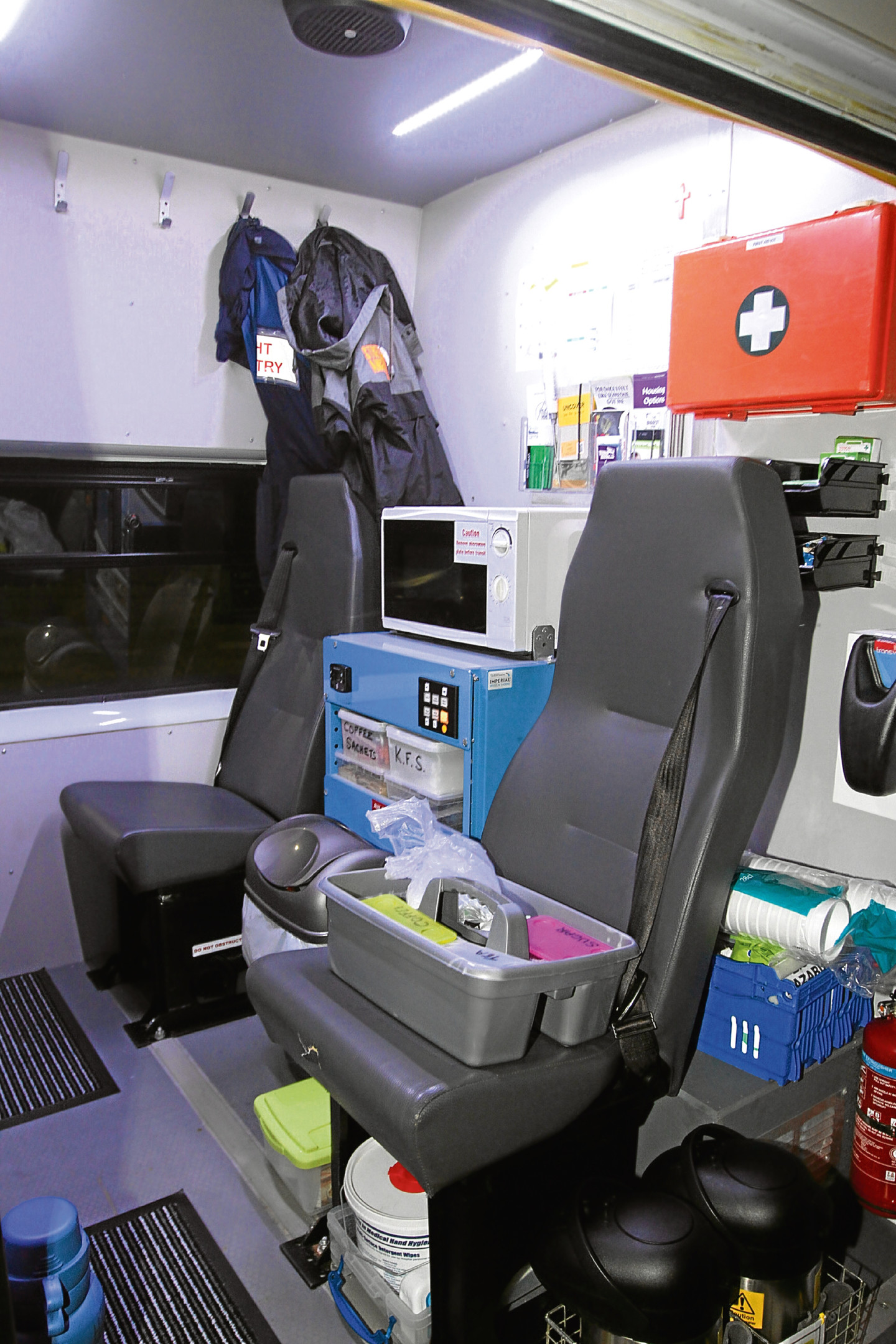 Speaking to the Tele as we joined him on his rounds, Gareth said: "Since we started going out again at the beginning of this month, we have even come across people sleeping in tents pitched on the outskirts of Dundee.
"It looks like they plan to stay there for the forseeable future. This year I think we are going to see more people than ever before with nowhere to go.
"I'm worried it's going to be a harsh winter and we'll be kept busy going round checking on people, giving them hot food and drinks and providing them with warm clothing, sleeping bags and blankets."
A 40-year-old man, who gave his name as George, is one of those who says he's facing a winter on the streets.
"Sleeping on the street is no life — it's barely existing and I wouldn't wish it on anyone," he said.
"Sometimes it gets so bad you even consider committing a crime to get put back in prison. At least there you are kept warm and fed — but I know it's not the way to go.
"I'm desperately trying to stay out of bother and am still hopeful that one day I will get my life back."
The charity had been running the same van to deliver supplies since 2003, but thanks to a grant from Asda at Kirkton, a new vehicle has been bought — which Gareth says will make a "huge difference" to his work.
In the meantime, George and others like him are trying to survive as best they can.
George said he would rather stay on the streets than in a hostel, adding: "They are difficult places to be when you are trying hard, as I am, to stay away from the temptations of drink and drugs.
"In hostels these are pushed at you all the time. There's also violence and fights and people try to steal what little belongings you have.
"I keep promising myself that things will change soon."
Kevin MacPherson, 33, is also facing a winter sleeping rough.
He told the Tele: "I'm currently busking to try to make some money because I don't want to beg and I don't want to turn to crime."
Fellow rough sleeper John Davies, 42, said he turned to drugs 10 years ago when his mum died, leading to a £200-a-week heroin habit.
He said: "I have my regulars who give me money because they know I don't want to turn to crime.
"However, my circumstances mean that I will be sleeping rough this winter."
Council 'working closely' with partners to help the homeless
As the Tele went out on the streets with people sleeping rough, Dundee City Council said it was doing everything it could to address the situation.
A spokesman said: "We are aware of the complex issues surrounding homelessness and rough sleeping.
"We are working closely with partners, including Shelter, to ensure the services we provide meet the need.
"We would be happy to speak with the Night Ministry team about their experiences, with a view to working together to address the problems in the city.
"The council provides a one-door advice, information and accommodation service for people who are homeless or threatened with homelessness.
"We understand being homeless or being in danger of losing a home is difficult and traumatic.
"It's our aim is to offer a service that is sympathetic to the situation as well as meeting our statutory duties."
The spokesman said the council aims to deal with homelessness as soon as possible after being alerted to it.
"The first thing to happen is an assessment interview within three working days, or if a person is 'roofless' they will be seen on the same day.
"Homeless officers will provide free confidential, information and advice, a range of housing options, benefit advice to maximise income, help to prevent homelessness; give support and guidance; arrange referrals to other housing providers and support agencies and provide temporary accommodation."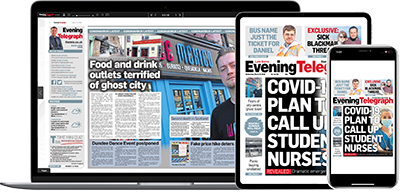 Help support quality local journalism … become a digital subscriber to the Evening Telegraph
Subscribe