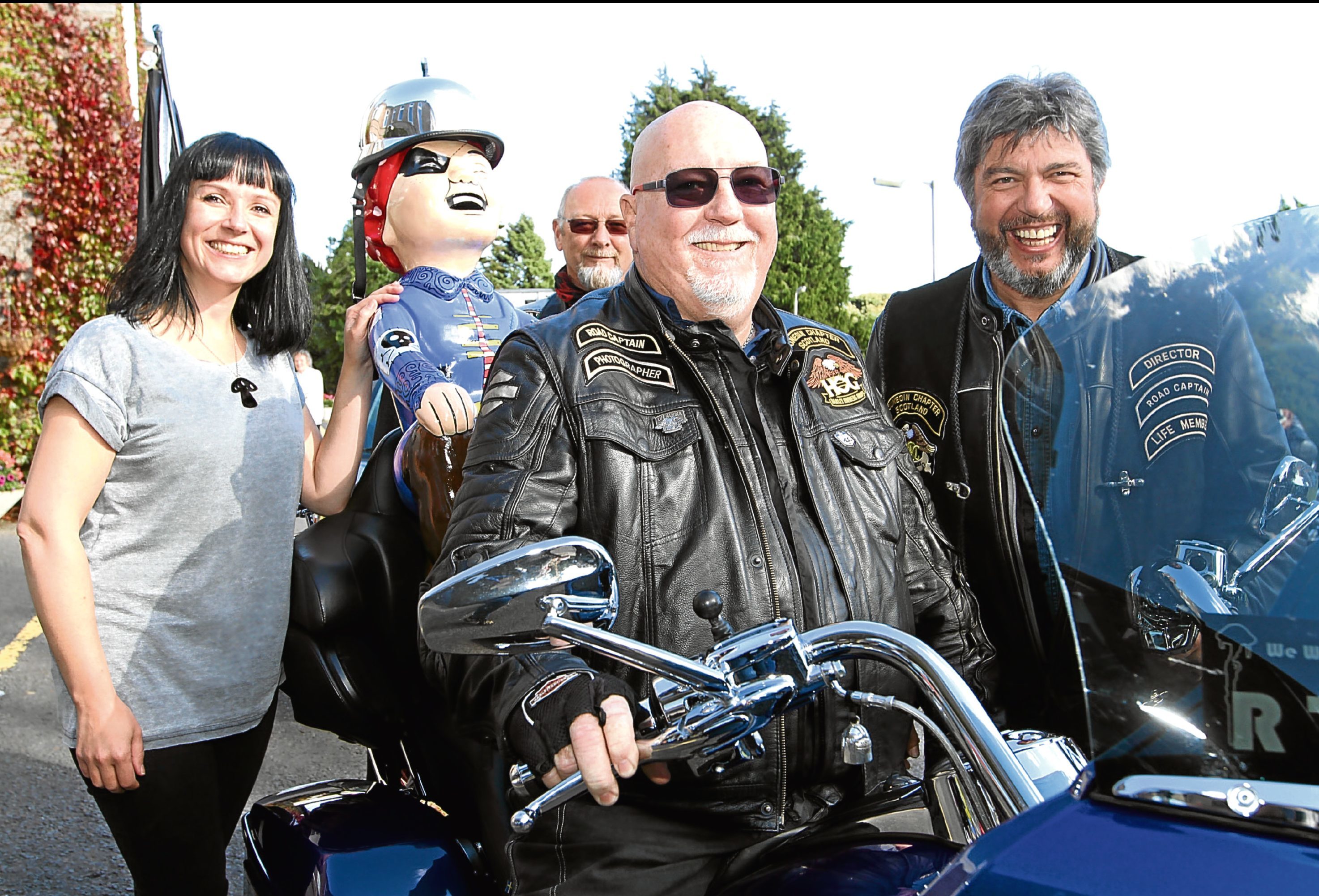 Oor Pirate's journey to his new home has been smooth sailing — thanks to a convoy of Harley Davidson riders who led the way.
The statue was snapped up by Vicky Gunn and Cara Mackay, who plan to open beach huts in Carnoustie — and it is hoped he will eventually take pride of place at the site.
In the meantime, he will be at his second home at the Gillies and MacKay store in Errol.
He was escorted to his new home by 11 Harley Davidson riders from the Dunedin Chapter Scotland.
On the way, he made a pitstop at Royal Victoria Hospital to give his best wishes to a special patient.
Vicky's father Ben Gunn, 58, is currently receiving treatment there having had a motorbike accident. Vicky said: "The Dunedin Chapter were so excited about doing this.
"It seemed so fitting to get them to escort him. I had to put my savings fund for my Harley towards Oor Pirate, and my dad is recovering from an accident, so it just worked.
"We're having some fun with him. He's so perfect and we're looking forward to all the things we can do with him."
Cara said she was happy that the day to get him had arrived. She said: "It's been really surreal, so it'll be good to see him in his new home and settling in.
"We're going to build him a ship — he needs a proper one so we can raise him up but also provide a spot for people to get photos."
The pair snapped up Oor Pirate for £12,000.
Vicky, who said the statue was "well worth it", said she and Cara still felt excited about their decision and are looking forward to the future.
Suzanne Scott, the artist coordinator for the bucket trail and the artist who created him, said: "I'm just glad he's going off for more adventures. I'm very pleased with who he went to."
The Oor Wullie Bucket Trail auction raised £883,000 for the Archie Foundation.
Community groups, businesses, organisations and individuals gathered at Dundee Rep to bid for the 70 much-loved statues. Money raised at the auction will go towards a twin operating suite at Tayside Children's Hospital.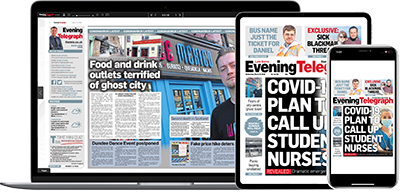 Help support quality local journalism … become a digital subscriber to the Evening Telegraph
Subscribe