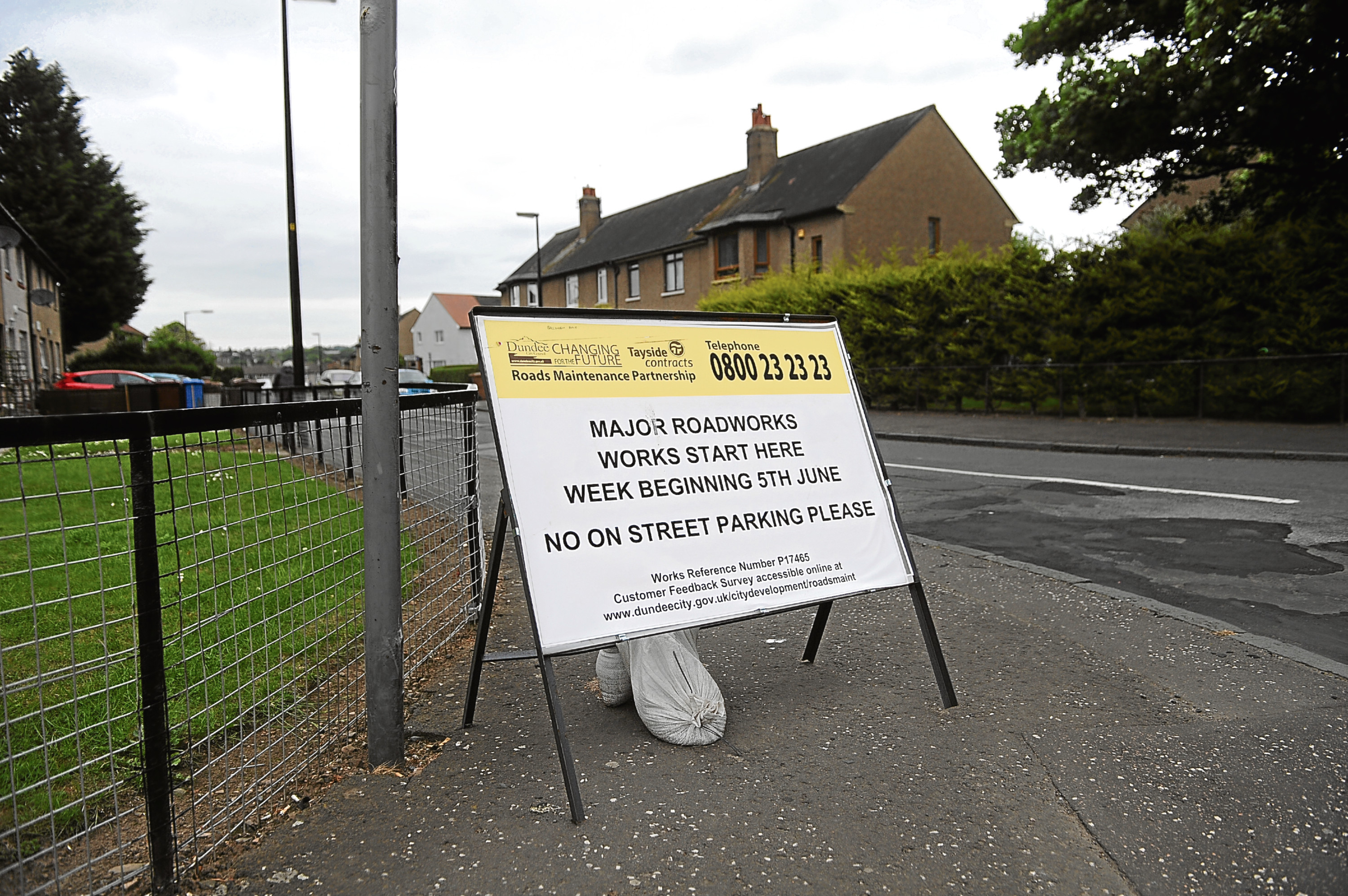 Parts of a busy road described as a "major transport artery" for commuters are set to close for 10 days.
Dundee City Council will be carrying out roadworks in the Douglas area to allow for resurfacing works.
A notice said all vehicles will be prohibited from Ballindean Road from its junction with Ballindean Terrace and Ballindean Crescent for its entire length.
The work will get under way on Monday and will last for 10 days.
Residents gave a mixed response to the news.
David Feeney, 63, who has lived in the area since 1988, said he was "disappointed" by the level of communication in the lead up to the forthcoming works.
He said: "This road has bus routes going through it so it's no doubt going to be problematic for users who depend on those services. I'm disappointed by the lack of communication.
"It's a major artery for transport for a number of residents as well as businesses."
Albert Low, 70, a retired removal worker, said: "It is a pain — unfortunately that's the way it is.
"There's nothing that can be done, the workers have got a job to do."
Samantha Downie, 30, said: "It will be an inconvenience especially if residents have to make alternative arrangements for parking."
A council spokesman said: "These works are part of an ongoing road improvement programme across the city and diversions will be in place."
Openreach, part of the BT Group, has also been carrying out roadworks at Ballindean Road which began on Thursday.
An Openreach spokesman said: "Roadworks can be necessary for many engineering reasons and are undertaken in accordance with statutory requirements and working with local authorities.
"We're sorry for any disruption while these works take place but we would not be undertaking work unless it was essential."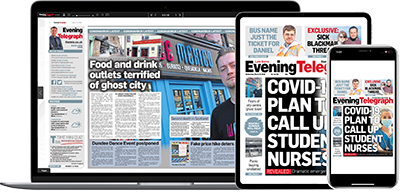 Help support quality local journalism … become a digital subscriber to the Evening Telegraph
For as little as £5.99 a month you can access all of our content, including Premium articles.
Subscribe