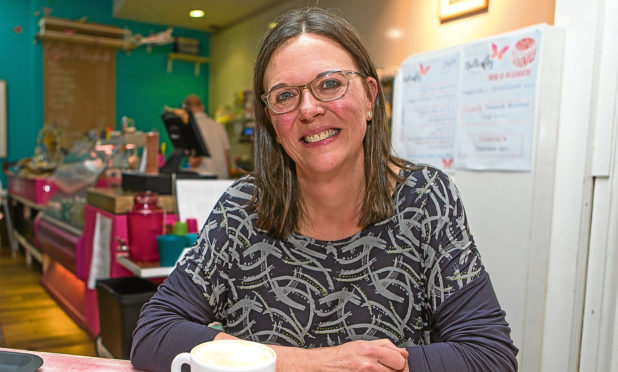 At Butterfly Cafe in Dundee you can find parents chatting about their pregnancies and babies over coffee and a muffin.
It looks just like a casual occasion but it's actually a social enterprise in action.
Ali Millican, 55, set up Nurture Parents a year ago. The long game is to establish a worthwhile service for Dundee parents which finances itself.
She has a psychology degree from Dundee, almost 30 years as a parent and a background in working with parents as a social worker, student midwife and counsellor.
"Mothers remember their children's births in great detail," said Ali.
"And their experiences around pregnancy and birth affect women and their families for the rest of their lives.
"Nurture Parents aims to help each woman have the best birth experience she possibly can.
"Becoming pregnant means entering a confusing, new world of information, advice, tests, and monitoring. How can you navigate your way through this and work out the right option for you and your baby?
"With clinics often busy, time with the professionals can be limited, so Nurture Parents offers time to listen, helps families explore their options and find the information they need to make the decisions that are right for them."
Working alongside other volunteers, Ali aims to establish a centre where practical and emotional support will be available to expectant and new parents.
As a social enterprise, Nurture Parents will ultimately charge for some services, although it's not about making money.
Those who set up social enterprises are motivated to help others and do something that benefits society.
"It's helping me as a person too," Ali went on.
"I'm learning business skills and how to make things happen.
"We're collaborating with Dundee Social Enterprise Network, Dundee Futures Fund and the School for Social Entrepreneurs.
"Our aim is to benefit the parents and families of Dundee.
"So any profits made will be re-invested back into keeping what we offer available and accessible to as many local families as possible."
Nurture Parents has no paid staff and is run by volunteers. Visit its Facebook page or email info@nurtureparents.com to learn more.
Social Enterprise could be the way forward for you, too.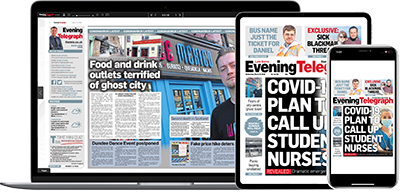 Help support quality local journalism … become a digital subscriber to the Evening Telegraph
For as little as £5.99 a month you can access all of our content, including Premium articles.
Subscribe