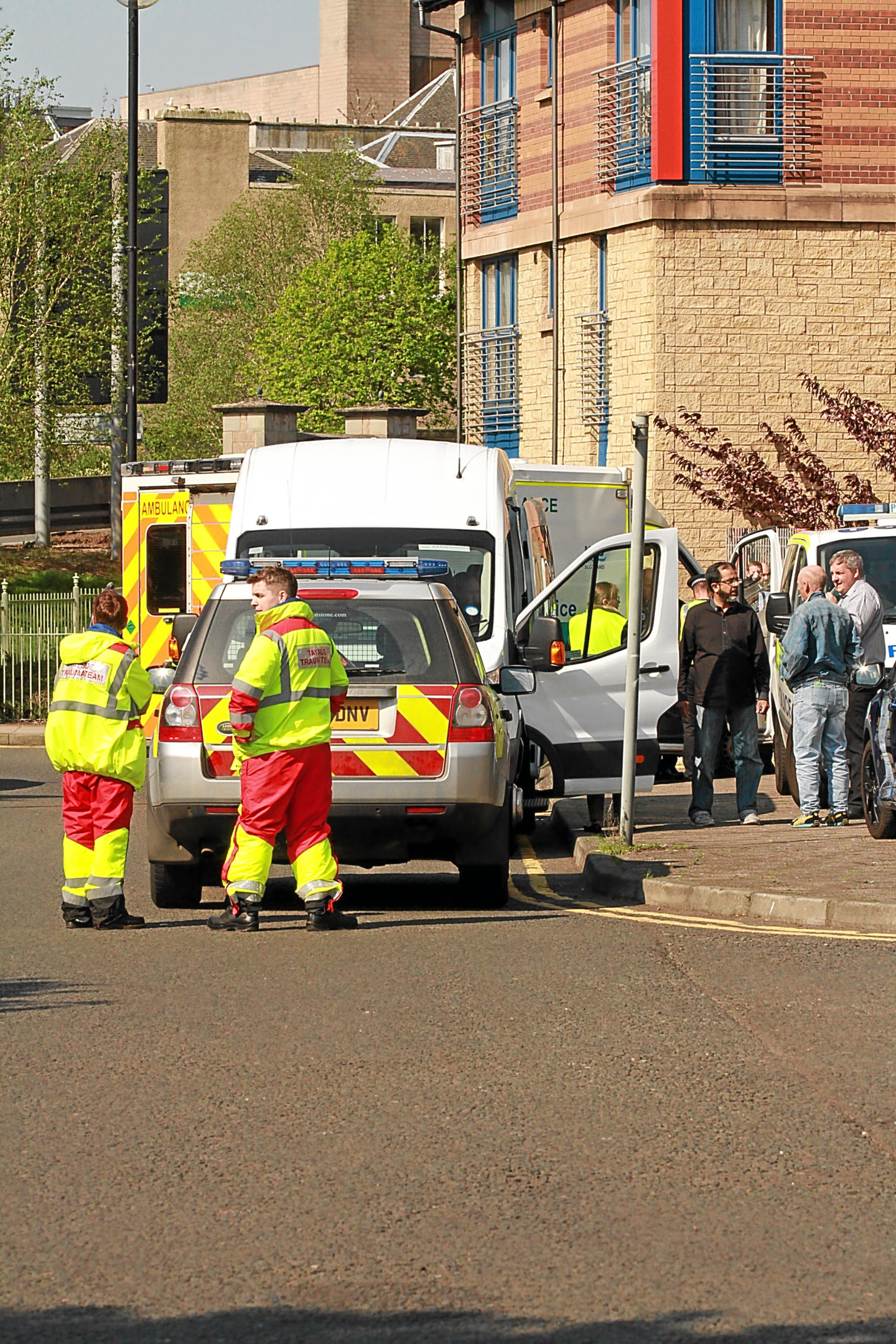 Police say the death of a woman who was found lying in a Dundee street is not being treated as suspicious.
Emergency services had rushed to the scene outside Wishart Place yesterday just before 10am, following reports of a woman seen lying on the ground.
Today, the woman was named locally as 54-year-old Ann Taylor.
Investigations into the death are ongoing.
A man at Ms Taylor's home address was too upset to comment today, but did say it was a "tragic death".
Resident Sandra Brewington, 53, who has lived on the street for 13 years, expressed her sadness at the news.
She said: "It's a tragedy that someone has lost their life.
"I don't know what has happened to the woman.
"This has always been a fantastic place to live. We've never had anything like this before."
A bouquet of flowers had been placed on the ground outside the block of flats near where the incident took place.
A woman who knew Ann, but did not want to be named, said: "She was such a lovely person and a nice woman and that's what's making this harder.
"When I saw the flowers I started to cry again."
Lilian Knight. 63, said: "It's always been very quiet and neighbourly around here.
"This really is just such a tragedy.
"I don't know the woman but it's just so sad."
Some residents said the woman appeared to have fallen from one of the flats.
Witnesses said a large police presence and ambulance crews arrived at the street, which is near to Olympia swimming pool.
A police van arrived with two officers dressed in riot gear holding a battering ram but their services were not required.
Officers then put blue police tape around the whole scene to stop anyone going close.
People at the scene said a tent was swiftly put over her body.
The emergency response included three police cars, two police vans and officers from the CID, as well as two ambulances and the Tayside Trauma Team.
The ambulances left the scene by 11am.
Plain-clothed and uniformed police officers remained at the scene of the incident for the remainder of the day.
Shocked residents could be seen being interviewed by officers as they came and went from the area.
James Williamson, 52, who works as a volunteer, said he witnessed the scene, adding a colleague of his had called the emergency services.
An ambulance crew and other emergency services arrived to deal with the incident.
A spokesman for Police Scotland said there were no suspicious circumstances surrounding the death.
He said: "A full investigation is still being carried out.
"We are following up on the incident."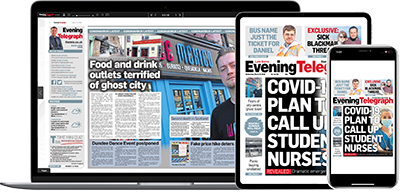 Help support quality local journalism … become a digital subscriber to the Evening Telegraph
Subscribe