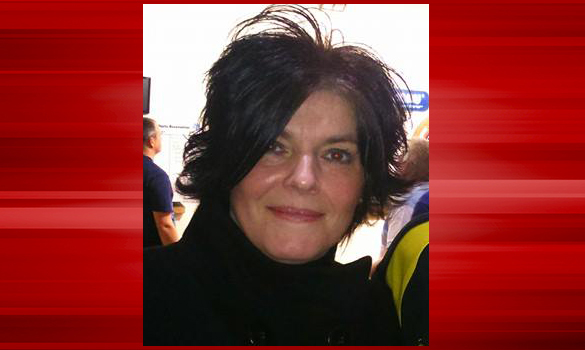 A woman who was run over by a double-decker bus more than 40 years ago has made a public appeal to help find the driver.
Anne Mowat, 45, originally of Douglas, was hit by the vehicle at Balunie Avenue, off Balmerino Place, when she was two years old.
The incident, which took place in 1973, left a young Anne with a crushed pelvis and injuries to her legs after the wheels of the vehicle went over her.
Speaking to the Tele, she said she was extremely "lucky" to survive the incident, which she insists wasn't the driver's fault.
Anne said: "I've been making inquiries into this for a number of years now but so far I've had no joy finding out the name of the driver."
She believes it was a number 26 Dundee Corporation bus which was involved.
Anne said: "The doctors reckoned one of the reasons I survived was because my bones were still soft.
"I obviously have no memory of the event itself.
"I was told the story by my parents, who have both now died."
Ann said she had run out on to Balmerino Road and was struck by the double-decker bus, which was pulling out at the time.
Her mother, Betty Mowat, ran out of their home at Balmerino Place "screaming" .
Betty then pulled her out from under the vehicle and she was rushed to Dundee Royal Infirmary.
Anne said as the years have gone by, she has been eager to contact the driver and his family.
She said: "It's always been in my head to get in touch with the driver to let him know I'm absolutely fine.
"I'm sure the driver probably would have blamed himself."
Anne was admitted to Dundee Royal Infirmary after the event so her injuries could be tended to.
She said: "I really hope the driver is still alive or a family member is aware of the story. I'm sure he may have spoken about this at one point.
"I just hope I haven't caused him any stress throughout his life.
"Part of me just wants to tell him it never affected me. I've had pals who have worked on the buses, but we still haven't been able to trace him."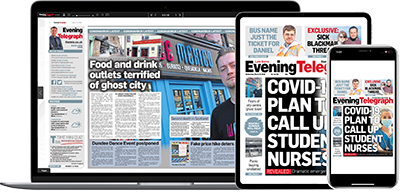 Help support quality local journalism … become a digital subscriber to the Evening Telegraph
For as little as £5.99 a month you can access all of our content, including Premium articles.
Subscribe