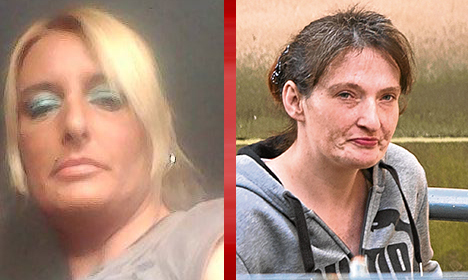 A woman repeatedly punched a wheelchair user — then tipped her out on to the pavement.
Amputee Jacqueline O'Neill hit her head off the ground after Patricia Connelly pulled her wheelchair from under her.
Dundee Sheriff Court heard Connelly, 36, launched the unprovoked attack when she passed O'Neill by chance on Brownhill Road on September 1.
Fiscal depute John Adams said: "Connelly passed O'Neill on the street and started shouting at her.
"She approached O'Neill and began punching her on the face and about the head.
"Connelly then pulled the wheelchair back, causing O'Neill to fall out and strike her head off the pavement."
The incident was witnessed by an onlooker, who contacted police.
When officers arrived, O'Neill was "crying and inconsolable" and had swelling on her face and a bleeding nose.
The attack took place during an active court case against O'Neill — a drug addict who lost her leg as a result of her heroin habit.
Shortly after the assault, O'Neill admitted a charge of culpable and reckless conduct by causing a child to be pricked with a needle and syringe containing heroin and her bodily fluids, while knowing she had HIV.
O'Neill was jailed for 16 months for the offence.
The court heard Connelly's attack on O'Neill was in relation to this case.
Connelly admitted carrying out the assault by punching O'Neill, seizing her wheelchair and pushing it.
Sheriff Alastair Brown said: "Most people don't go up to an amputee in a wheelchair and punch them, then tip them out of their wheelchair. No matter the character of the complainer — however distasteful her behaviour might be — she is still entitled to the protection of the court."
Addressing Connelly, the sheriff added: "Whatever Jacqueline O'Neill did, you do not assault people in wheelchairs — it's that simple and it merits a prison sentence.
"You have not been to prison before and that is the only reason that stops me from imposing six months' imprisonment now."
Connelly, of South Road, was placed on an 18-week curfew as a direct alternative to custody, confining her to her home address between 7pm and 7am.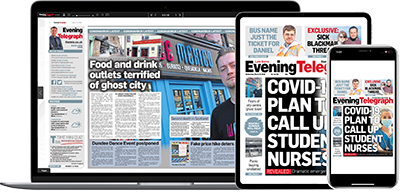 Help support quality local journalism … become a digital subscriber to the Evening Telegraph
For as little as £5.99 a month you can access all of our content, including Premium articles.
Subscribe