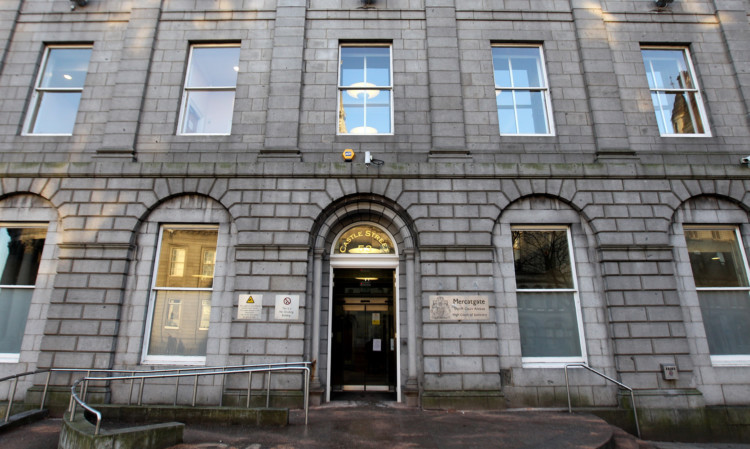 The wife of a Dundee police officer has spoken of the moment her husband tried to battle the flames coming from her car after it was allegedly set on fire.
Joanne Farr, 35, who works as a fingerprint examiner for the Scottish Police Authority, told a trial at the High Court in Aberdeen she had woken in the early hours of June 23 2014 at her home in the Ballumbie area of Dundee to use the bathroom.
The mother-of-two said she couldn't get back to sleep, and was then a short time later disturbed by the sound of a car alarm going off in her driveway.
She said: "I looked out of the window to see the flames coming from the car. It was coming from the wheel arch and the bonnet of the car."
Mrs Farr's husband, David Farr, a serving officer with Police Scotland, had already run downstairs. She said: "After phoning the fire brigade I then went downstairs to find David trying to fight back the flames with our garden hose."
Mrs Farr filled up containers with water from the sink to try to assist her husband in tackling the fire.
She said a next door neighbour had heard the car alarm going off and also helped Mr Farr, but the blaze was so significant that it was left to the fire service to eventually put the blaze out.
The court heard that Mr and Mrs Farr had a car each, and Mrs Farr would normally park hers on the left side of the driveway with her husband's parked to the right, in front of their garage.
However, after spending time in Edinburgh two days earlier, Mrs Farr had parked her Volkswagen Golf in front of the garage where Mr Farr usually parked.
She told the court her car had looked perfectly fine the previous day, but the next time she saw it in the early hours of June 23, it was ablaze, parked on what was usually her husband's side of the driveway.
William Handy, 53, of Middlebank Holding, Errol, denies conspiring with Craig Guest, 32, of Nelson Street, Dundee, to set fire to a car they believed belonged to Mr Farr.
Both men also deny setting fire to a car outside a property in the Ballumbie area, and later instructing phone shop staff to transfer data from one device to another to avoid detection and prosecution.
The trial continues.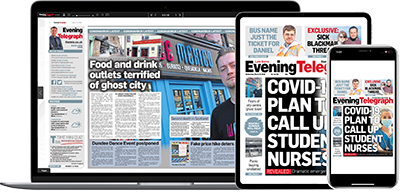 Help support quality local journalism … become a digital subscriber to the Evening Telegraph
For as little as £5.99 a month you can access all of our content, including Premium articles.
Subscribe