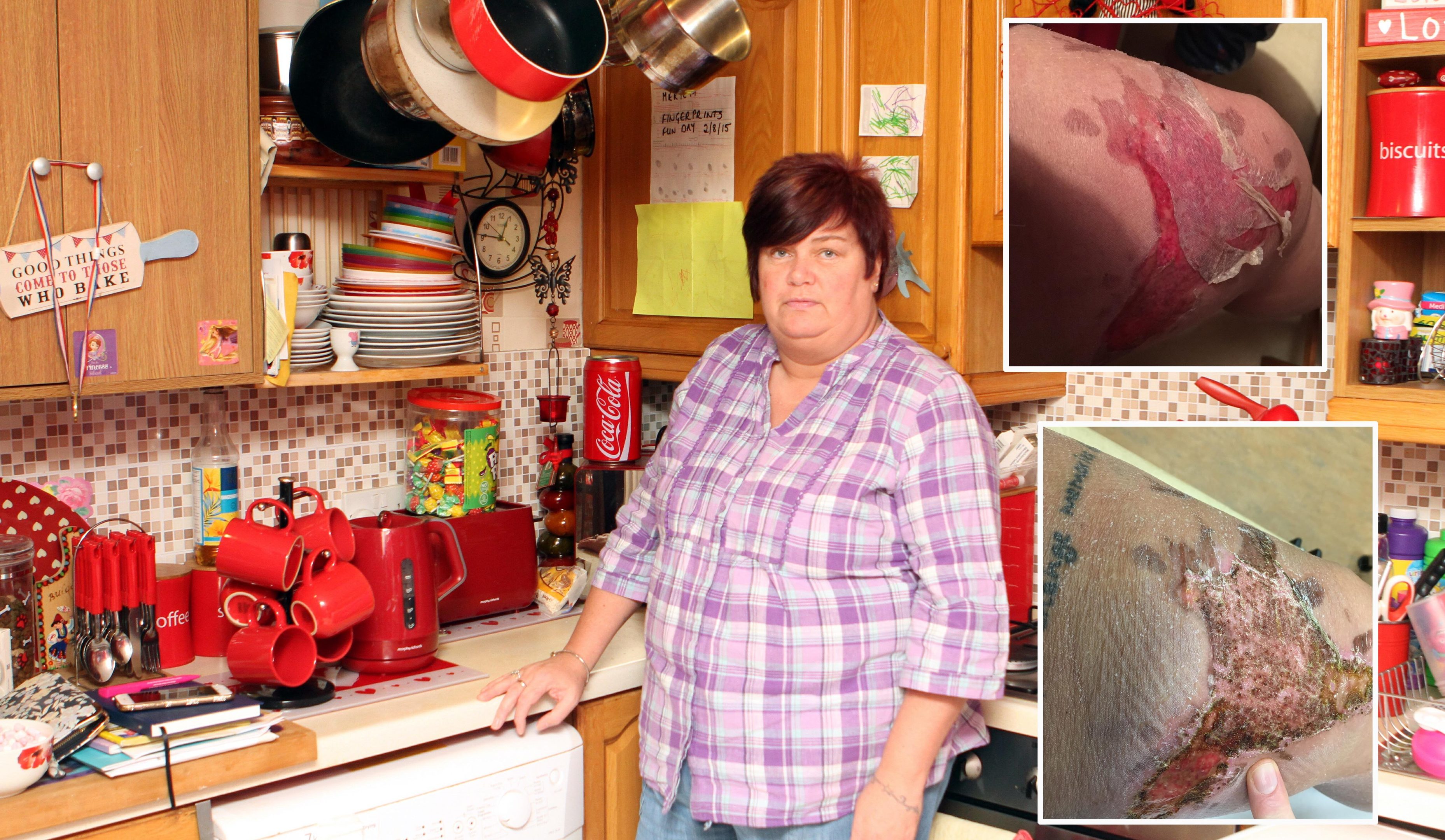 A woman was left in "sheer agony" with second degree burns after being drenched in boiling oil when the handle of her deep fat fryer fell off.
Jean Lawson suffered horrific injuries to her thighs when she was showered in the scalding liquid as she made chips.
The 46-year-old mother-of-four was rushed to Dundee's Ninewells Hospital and is still receiving specialist treatment for the burns.
The former chef and catering supervisor said: "It is the most painful thing that has ever happened to me.
"To my mind, something like that should never have happened."
She believes the £18 fryer — which she bought from Asda — was faulty and has complained.
But the supermarket giant said a full investigation has established there was no fault with the product.
Jean said: "I was cooking tea and to make a bit of space to serve it up I moved the fryer when it was still hot.
"But then the handle just fell off and the oil went all over my legs and burned me.
"My left thigh is the worst. I just dropped everything and ran for the bathroom — it was sheer agony."
Jean, from Forfar, added: "It's not the most expensive fryer but I only had it a short time and you wouldn't think there would be any chance of a product like that falling apart.
"I keep thinking how much worse it could have turned out.
"If my three-year-old daughter had been in the kitchen at the time I can't imagine what could have happened.
"I complained to Asda to tell them about the incident."
Jean's burns have left her permanently disfigured and she will have scars on her thighs for life.
She has been promised a refund but fears other fryers may be faulty.
Jean said: "The handles shouldn't just fall off these things."
A spokeswoman for Asda said: "We were very sorry to hear about Ms Lawson's injuries and as soon as this matter was brought to our attention we conducted a full and thorough investigation which confirmed there was no fault in the product.
"We would like to reassure our customers that we have received no other complaints of this nature and that all our products are tested to the highest levels of safety and meet all relevant UK and European product safety standards.
"We have informed Ms Lawson of the outcome of our investigation and wish her well for a full and speedy recovery."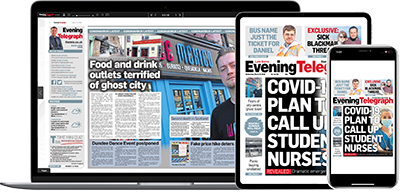 Help support quality local journalism … become a digital subscriber to the Evening Telegraph
Subscribe