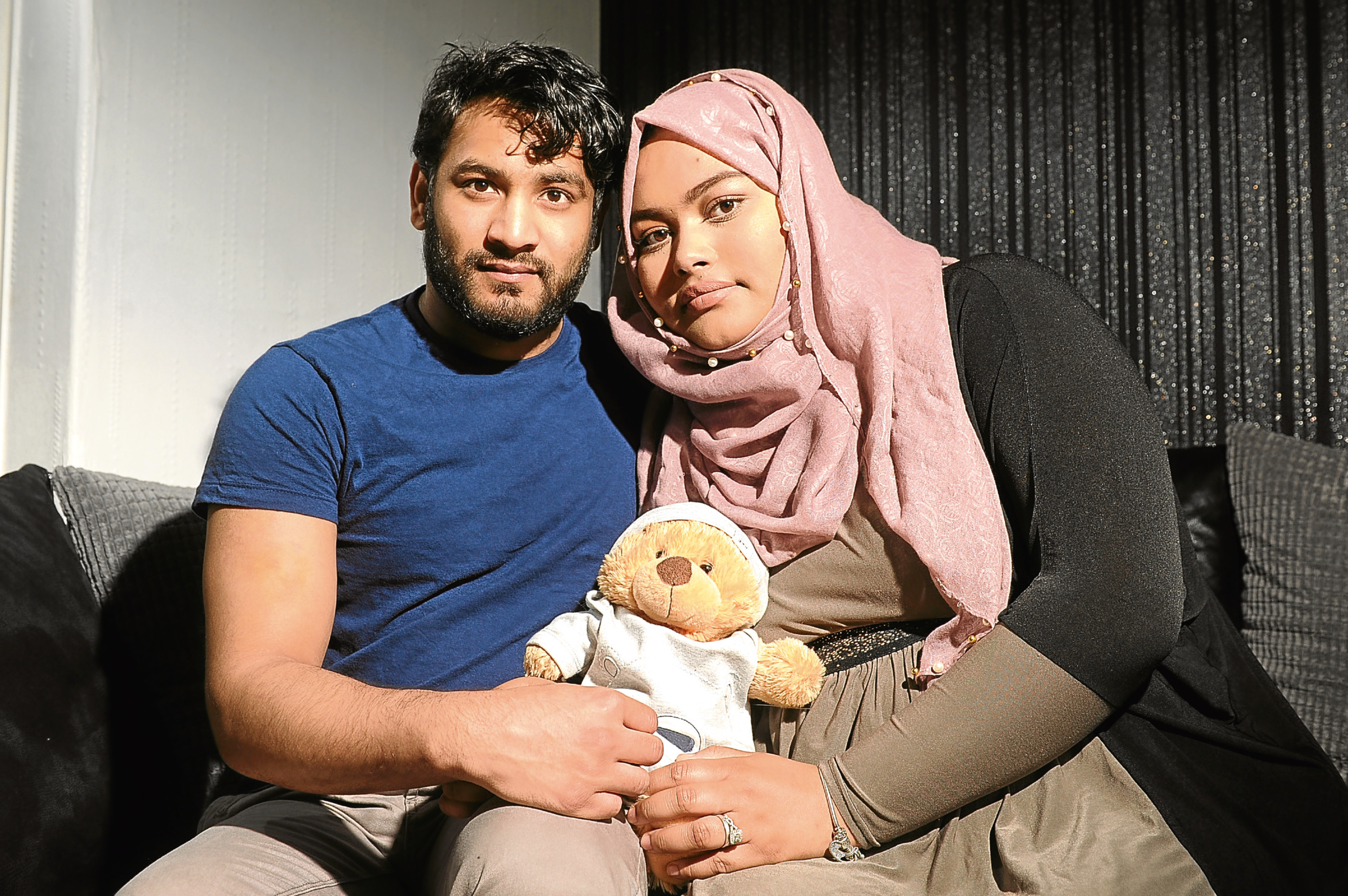 A heartbroken woman has spoken of her trauma after her son was stillborn.
Razia Sultan, 26, lost her son Mikaa'eel in the womb before she went into early labour.
She had suffered multiple infections and illness throughout her pregnancy.
Now Razia and husband Palash Abdul, 27, are hoping to raise £1,200 for the Tulip Suite at Ninewells Hospital — the facility that allowed her to spend some precious moments with Mikaa'eel.
Speaking to the Tele, Razia said: "I had been in and out of hospital during my pregnancy with infections.
"I went into hospital 10 days before my due date and I just had a feeling something was wrong.
"I didn't say anything at the time but the doctors told me they couldn't find a heartbeat.
"My husband collapsed to his knees crying and our world just came crashing down.
"I still had to go through an eight-hour labour and they didn't have time for an epidural."
Razia was supported by the staff at Ninewells following Mikaa'eel's stillbirth in February.
He was placed in a "cuddle cot", which keeps babies cool after they have died and gives families time to spend with their child.
Razia added: "The staff at Ninewells were just so lovely throughout the entire time.
"Without the 'cuddle cot' I don't know what I would have done.
"Being able to hold my boy was something I'll never forget.
"It keeps the babies cool. Mikaa'eel was nine pounds, he was a heavy baby, but it kept him nice and cool.
"What we're hoping to do now is raise as much money as we possibly can for the Tulip Suite.
"Every day, I'm still trying to get my head round it, but this is giving us a focus now after everything we've been through."
As well as being supported by friends and family, the Forfar couple are receiving bereavement counselling.
A JustGiving page has been set-up and the couple are also planning a fundraising event in Kirriemuir.
Razia hopes to raise enough money to provide even more "cuddle cots" for Ninewells and give comfort to parents suffering similar heartache.
She added: "I want parents who have gone through the same awful thing to spend as much time with their child as they can.
"This fundraising is helping us give something back despite what we've been through.
"Mikaa'eel will always be a part of us."
To donate to their fundraiser, visit justgiving.com/crowdfunding/razia-sultan-tulipsuite.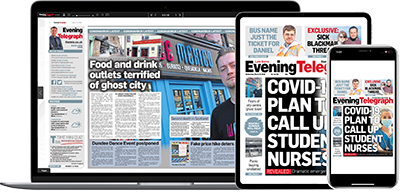 Help support quality local journalism … become a digital subscriber to the Evening Telegraph
Subscribe