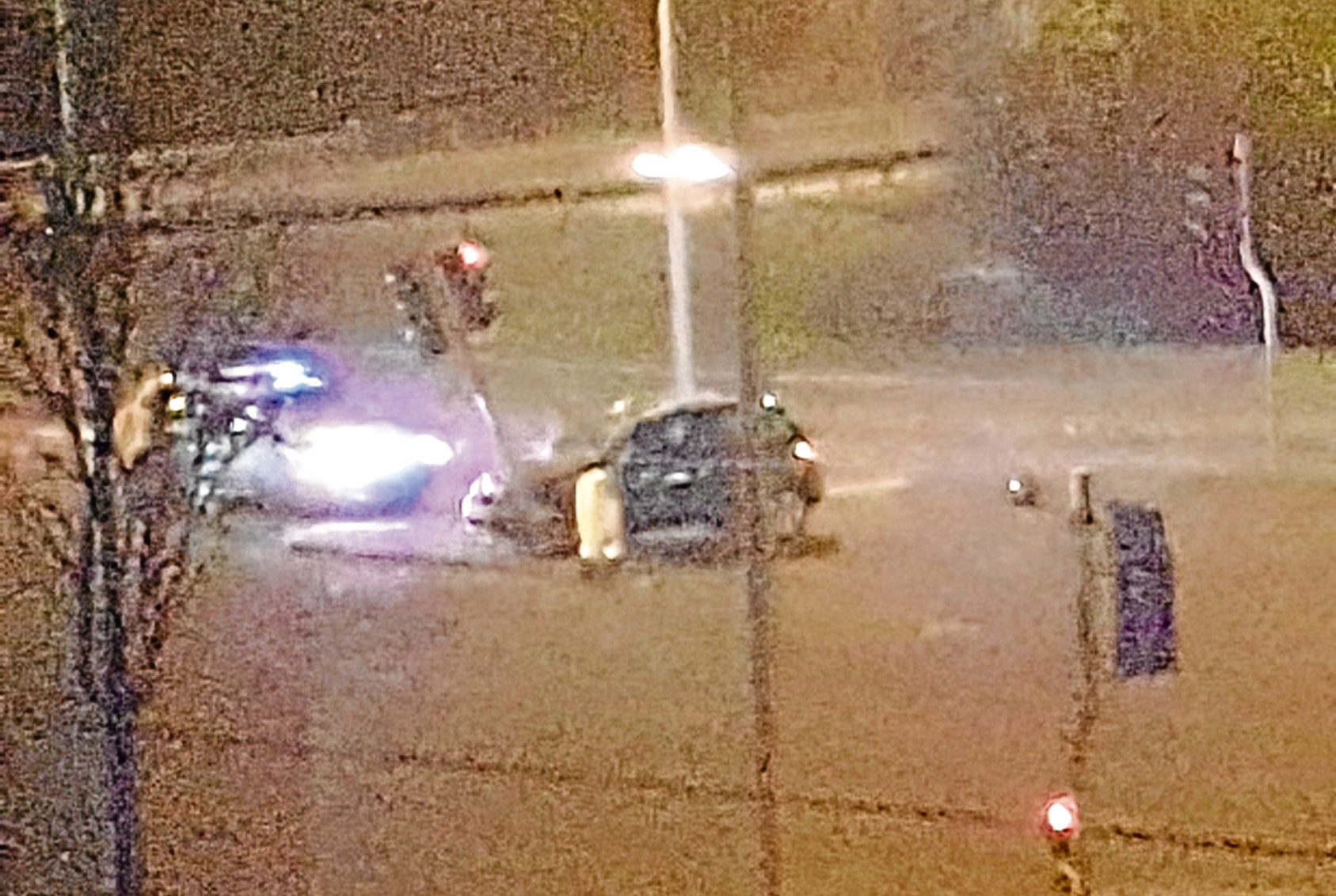 A woman has been charged by police after a car crashed into a set of traffic lights in Dundee.
Officers were called to Fountainbleau Drive at the junction with Fintry Drive in Linlathen at about 12.10am on Saturday.
They spent almost an hour at the scene, with some locals disturbed by the sound of the car's horn — which appeared to have been set off by the incident.
A spokeswoman for Police Scotland confirmed today that a 26-year-old driver had been charged in connection with the incident and a report will be sent to the procurator fiscal.
She is accused of drink-driving.
The pole for the traffic lights was left bent by the incident, with debris strewn on the road nearby.
One local told the Tele he had been awoken by the noise from the crash around 12.30am.
He said: "I woke up to what sounded like a high-pitched whistle noise ringing around the house.
"I went to the window and it got louder and I could see blue flashing lights reflecting in a nearby car window.
"When I went and looked out the other side of the house towards Fountainbleau Drive, I saw the traffic lights bent at an angle and the car resting against the pole.
"I realised that the noise was coming from the car's horn, which was on constantly.
"It took 45 minutes for them to stop the horn — I assume it had been set off by the crash.
"It was loud enough to wake me up, and my house is quite a distance away, so I wouldn't be surprised if other folk in the area heard it going on too."
He said that the car had been removed from the scene by about 1am.
The onlooker added: "It looked as though the car, which was quite small, had been travelling from the direction of Fintry Drive.
"It's a busy junction — a lot of pedestrians cross there during the day."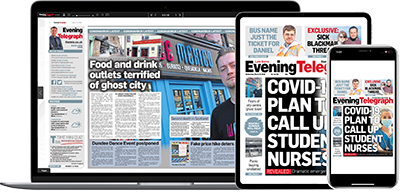 Help support quality local journalism … become a digital subscriber to the Evening Telegraph
For as little as £5.99 a month you can access all of our content, including Premium articles.
Subscribe