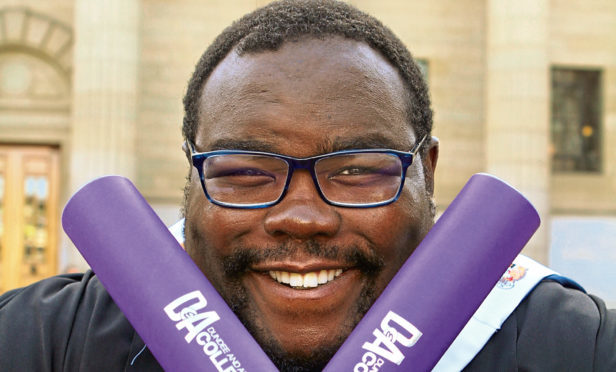 A Dundee barman and student president described as "everyone's friend" has died suddenly at the age of 27.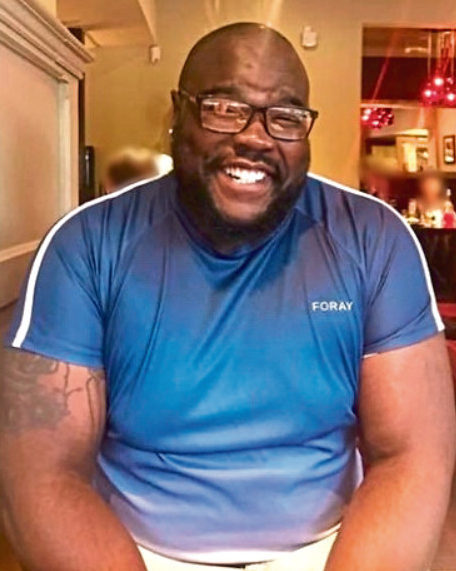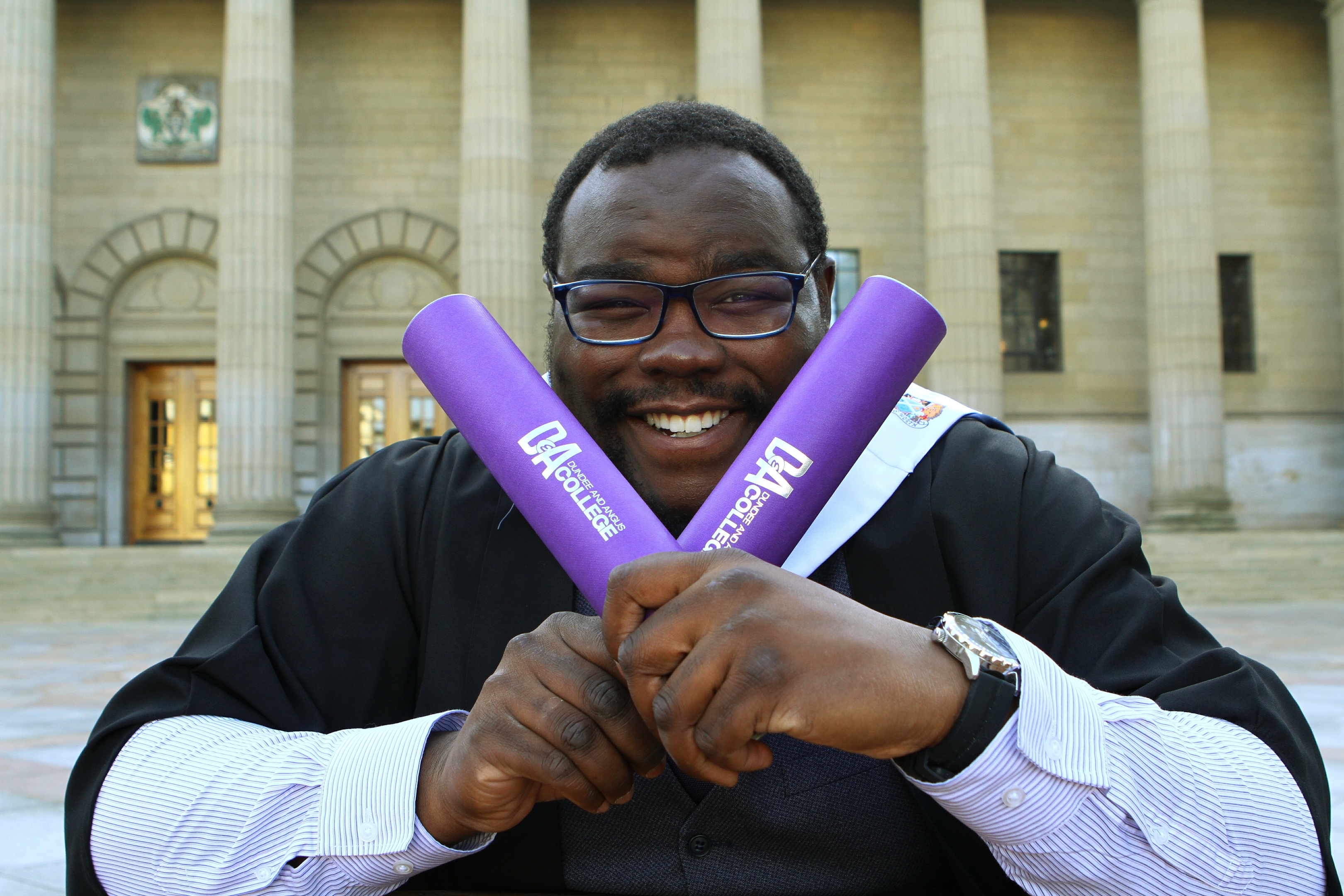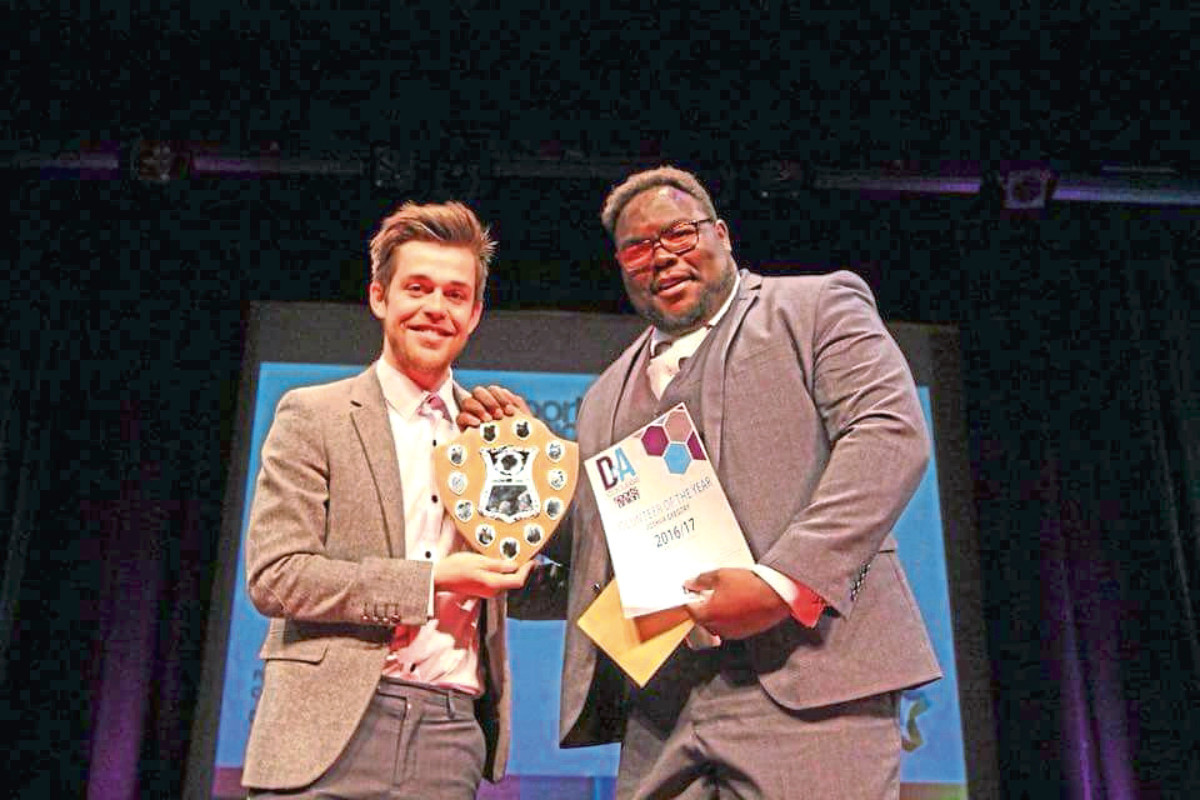 Joshua Gregory, described as a "larger than life" 6ft 4in lad, was known among pals as a kind person who brought people together with his infectious laugh.
He died of heart failure on Friday, leaving his parents, pals and girlfriend distraught but determined to ensure his legacy lives on.
He won several awards in his time at D&A College, where he also served as president of the students association.
His mum, Paulette Mill, said her son had joined the '27 Club' – the age at which many talented musicians, such as Jimi Hendrix, Janis Joplin and Jim Morrison died.
She said: "He was just 27 – it's almost like he was too talented. He played the guitar and drums, he'd been in pipe bands, tried to start up his own band, played piano and he could read music.
"And he played basketball, he helped at the D&A, he volunteered, he was an advocate for mental health, had finished his HND in petroleum engineering – he did everything.
"He was a tall, broad guy, with a huge grin.
"Everywhere he went, everybody knew he was coming."
Born in south-east London, Josh moved up to Scotland when he was still young and immediately set to work befriending everyone he met.
Friend John King, who met Josh at D&A College, said: "Within five minutes of meeting him he was your best friend.
"He just loved life, being around everyone – and loved banter. Total banter, all the time."
Craig Nicoll, who works at the D&A as a sports and wellbeing officer, said Josh was his "best friend" at both work and play.
"He took what he did very seriously, and he was very good at it," he said. "He could throw himself into anything."
"Last year one of the workers came in with a Santa costume for the kids at Christmas. We volunteered him for it – and he did it. You could depend on him. You could fill a novel with stories about him."
His girlfriend, Yvonne Nessel, said Josh had the rare ability to befriend everyone he met.
She said: "He had friends everywhere – Dundee, Dunfermline – even people he hadn't seen in years from school, and thousands on Facebook.
"He had taken up fishing again a couple of weeks ago at Balmule Fishing Club and there's already talk of them putting a plaque up there for him. After two weeks."
Paulette added: "Some people could be around for a year and you wouldn't know them as well as you'd know him within two weeks."
The issue of mental health was one of great importance to Josh.
However, he kept his own issues deeply private among only a handful of his closest friends – friends who said the happiness of others always came before his own.
John added: "He was so focused on everyone else. It makes me sad, knowing that he could make so many people happy, but couldn't make himself happy. But we always had his back."
Josh will be commemorated at a special 18+ event at Industry nightclub in Dundee, where he worked.
The Friday night event, from 10pm, will play his favourite music and raise money for a trust in his name promoting positive mental health among men.
Yvonne said: "It's important for him to have a legacy. I think he would be so pleased that he could still help people now even when he physically can't."
Funeral arrangements for Josh are yet to be finalised.