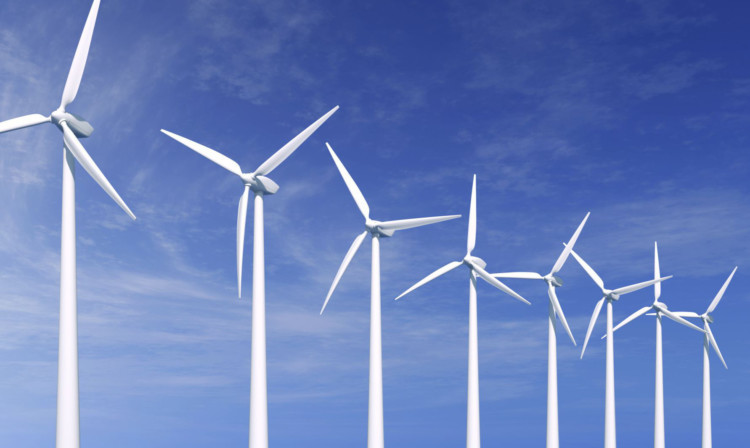 A judge's decision to uphold a legal challenge against multi-billion pound plans to build a series of wind farms off the coast of Scotland could have a serious impact on Dundee and Tayside.
Dundee East MSP Shona Robison told the Tele that she was "very disappointed and concerned" that Lord Stewart had ruled in favour of the RSPB's challenge that too many birds would be killed if the projects went ahead.
"I am very concerned about this decision and the potential impact on future jobs prospects for Dundee," she said.
"These projects have the potential to bring very many jobs to the city. If the wind farms don't go ahead it could have huge implications for Dundee."
However, Ms Robison said she remained optimistic that they could "get there in the end." She added: "This is obviously a major setback but the Scottish Government will now be looking at the options available."
Chris Law, MP for Dundee West, said: "It's vital that Dundee is in the running for this work.
"I'm determined to make sure that we don't miss out on any potential opportunities.
"I will continue to make the case for Dundee at every opportunity for the jobs that can come from this sector."
Local businessman and investor, Tim Allen, who is past president of Dundee and Angus Chamber of Commerce, said he was disappointed.
"This could have brought many jobs to the area and it is concerning that if this decision goes ahead these jobs could be lost.
"I am optimistic that despite this disappointing outcome, we stand ready to receive new investment in Dundee's future, when those opportunities arise."
Joe FitzPatrick, MSP for Dundee West, said: "Dundee is in an ideal position to benefit from renewable energy sector jobs.
"Dundee City Council and Dundee Port have already invested millions in infrastructure to make sure we are ready."
The judge ruled in favour of the RSPB's claim there were flaws in the way the Scottish Government granted consent for the Neart na Gaoithe, Inch Cape, SeaGreen Alpha and SeaGreen Bravo wind farms, which would have comprised 335 turbines.
The Scottish Government will look to address the issues raised.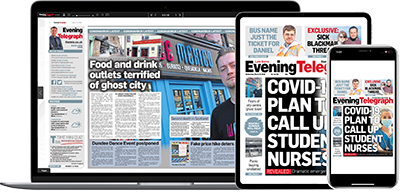 Help support quality local journalism … become a digital subscriber to the Evening Telegraph
For as little as £5.99 a month you can access all of our content, including Premium articles.
Subscribe