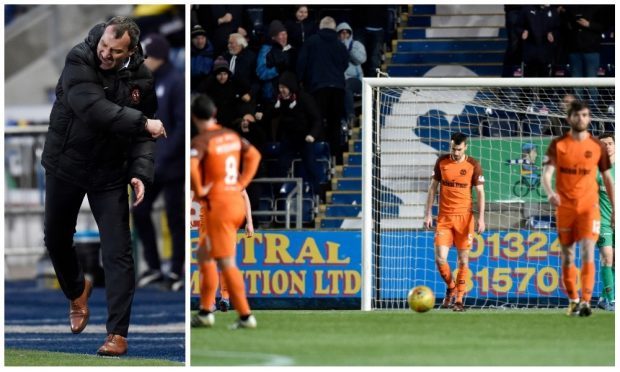 It wasn't so much the hairdryer treatment as a full blast from a jet engine as Csaba Laszlo tore into his players for Saturday's "unacceptable" display at Falkirk.
The 6-1 thrashing at the hands of the previously-struggling Bairns was the Tangerines' worst result since losing seven in a league game at Rangers eight years ago.
And both in the dressing-room after the game and when he addressed the media later, a seething Csaba made it clear it was a performance that cannot be tolerated from anyone wearing a United shirt.
"The worst thing is what you have done in the jersey of Dundee United," was his message.
"This is an unacceptable performance. You can lose games but not like this.
"Everybody has to look in and ask (themselves) what have you done?"
And the fact it was only the second league defeat since he took over at Tannadice in November was not a statistic Csaba was going to fall back on.
As well as missing out on three valuable points and dropping six points off the pace in the promotion race, he believes the recent progress made has been undone by this disaster.
"You don't just lose three points, you lost a lot, everything that we build up until now," explained the Tangerines gaffer.
"This for me is unacceptable and I think about our fans.
"They come in the stadium and supported us and after 10 minutes it was a promising game.
"We show we can play football, we scored the goal but after it was just disaster.
"You can talk about artificial grounds, you can talk about the many injuries we have but this is not Dundee United."
Well aware many Arabs have ongoing issues with the club's board, Csaba took time to stress this was one occasion when only the men on the park deserved stick — and plenty of it.
"You know why I am also angry is because you have a board, you have a chairman and many people are telling they made a mistake.
"Which mistake? Every month they pay the salaries and this is not a performance. This is what you give back?
"This was unacceptable, against fans, against board against chairman, against everybody . . . everybody.
"I will not accept it!"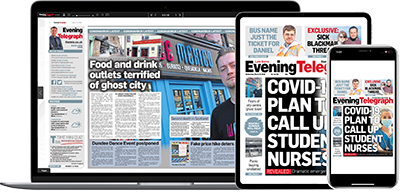 Help support quality local journalism … become a digital subscriber to the Evening Telegraph
Subscribe