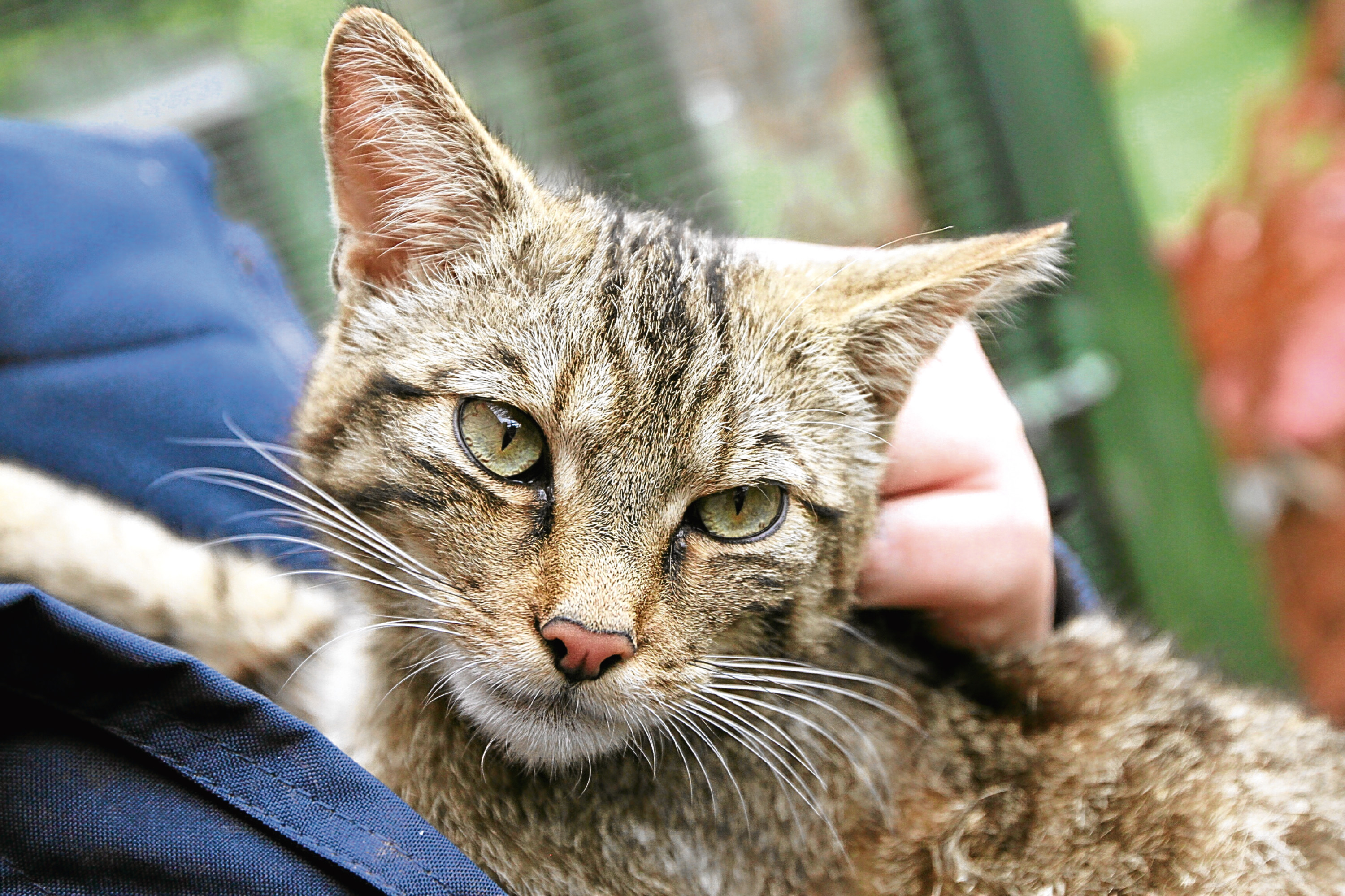 The future of an iconic Scottish breed of wildcat — close to extinction in the wild — could be assisted by Dundee's zoo.
The Camperdown Wildlife Centre is doing its best to help aid the endangered animal with its conservation breeding programme.
The Scottish Wildcat is considered "critically endangered" by some — including the keeper responsible for Camperdown's collection.
The Tele recently visited the award-winning facility, which included getting up close and personal with some of its residents.
The plight of the wildcat was highlighted by wildlife centre keeper Kellie Ross, who looks after the zoo's carnivore inhabitants.
She said she was concerned for the future of the wildcat species, adding: "There aren't many left in the wild.
"It varies from the low hundreds to the worst case of only 35.
"Scottish Wildcats look remarkably like domestic cats at a young age, but they are different and are endangered because of the similarities.
"The species has been diluted by feral and domesticated cats, which are a different species.
"They are also a subspecies of the European Wildcat, which is not endangered, and so the Scottish Wildcat's plight is largely ignored.
"But they are critically endangered.
"There can't be more than half-a- dozen collections in the UK. This is why we feel so lucky to have had a breeding population here.
"We're waiting to hear but we believe we have a genetically pure breed here at Camperdown.
"We have animals who are crucial to the long-term future of the species."
She said that the wildcats are not the only animals at the centre that have benefited from a renewed focus on conservation breeding in recent years.
The centre recently welcomed the arrival of two wolf cubs.
Kellie added: "There has been more and more focus on the breeding programme and it's still developing but we're already seeing great results.
"The wolves were a complete surprise. They were totally unexpected, as we wanted them to breed but never expected it to happen that quickly.
"But since we have had them, there's been a noticeable increase in visitors, so it's great for business as well as conservation."
She explained that the centre has been working hard to grow their populations of endangered species and hopes to get more species in the future.
Kellie added: "The wildcat is Scotland's iconic species and letting people know that they are there right on your doorstep and need protecting is one way to achieve this.
We're preserving the species in captivity and would love to release them to the wild but without fixing the problems that are wiping them out it is pointless."
Kellie handraised Pipit — the newest member of the clan — from birth when her mother rejected her.
She added: "She was so little and I was taking her home so I could get up in the night to feed her.
"It was every few hours and it was exhausting."
Kellie explained that Scottish Wildcats, as she discovered, are far more boisterous than domestic cats.
She added: "She was the same size as the kittens I also had, but there were noticeable differences in Pipit's behaviour".
Aileen Whitelaw, wildlife centre manager at Camperdown, said: "Our efforts play an important part in collectively managing conservation projects that help to protect threatened species.
"It's reassuring to know that we're making an important contribution in terms of the Scottish Wildcat. ."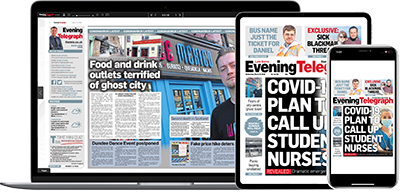 Help support quality local journalism … become a digital subscriber to the Evening Telegraph
Subscribe