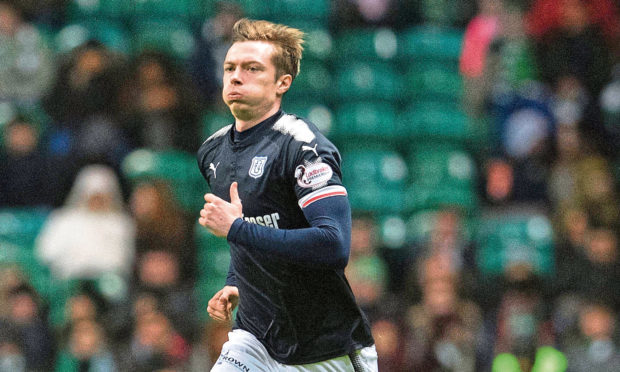 Craig Wighton hopes the anger at the way Dundee finished their season can spur them on to better things next campaign.
A long season for most may have just come to an end with the 1-0 home reverse to Partick.
For Wighton, however, it feels like it has only just begun after missing the first nine months of the term with a serious knee injury.
With the manager and players alike angry at how they finished off 2017/18, Dundee's youngest-ever goalscorer has more to be annoyed about.
He said: "The frustrating thing for me, personally, is I'm just starting to get into it, starting to feel fully match fit and the season's done.
"That is frustrating but I'll go away in the summer and work hard, come back fit and, hopefully, get a full pre-season under my belt and start the next campaign well.
"Maybe Tuesday night against Ross County I got a bit leggy towards the end before I came off but I felt good again against Partick.
"It was difficult, it was warm which took its toll on everyone but I feel fit, I feel good and, as I say, it's a bit frustrating that's the season done now.
"For a lot of the boys they'll maybe be glad it's done because it's been a long one but, for me, I've just had a pre-season!
"This is basically the start for me and already it's done which is unfortunate."
Wighton admits the performance across the board at the weekend wasn't up to scratch.
"The manager wasn't happy and the players weren't either," he added.
"It's alright if it's just not your day and you get beat but the way we played, second half especially, is not acceptable.
"We weren't at it at all.
"We knew Partick were fighting for their lives and they would have a go at us but I don't think we showed any real quality in the final third.
"We were slow in possession at the back and Partick deserved the win for their second half."
The defeat echoed the finale to the last campaign – a 4-0 thumping at the hands of 11th-placed Hamilton.
That stung for Wighton and he's hoping this year's failure to perform on the last day can niggle away at the squad over the summer break enough to spark better next time out.
"Obviously, we did our business early in the split but it doesn't mean that's it – we wanted to win every game and four out of five would have been a good return so we are disappointed.
"Last year it didn't affect us but when you come back it's still on your mind a wee bit, it still annoys you.
"I think everyone will go away and have a good summer and next season we know we have to be a lot better."
One thing he personally is looking to add is goals – something the team as a whole has lacked in the past year.
"Not taking our chances this season has really cost us. We haven't been clinical enough in front of goal and that's the difference," he added.
"You look at Kilmarnock – Boyd scoring goals for them – but we feel we're a better side than Kilmarnock. We are but we just haven't had that cutting edge in the final third.
"Obviously, I never got a goal this term which is frustrating but I think the main thing for me was I didn't think I would play this season.
"Just playing is a big thing for me but next season I do need to start adding goals to my game. It doesn't matter where I play, goals and assists are where I'll get judged on at the end of the day."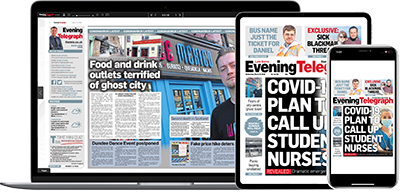 Help support quality local journalism … become a digital subscriber to the Evening Telegraph
For as little as £5.99 a month you can access all of our content, including Premium articles.
Subscribe