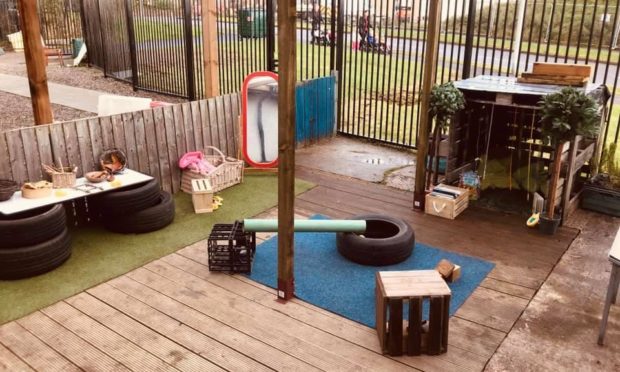 A Whitfield nursery has found a new way to let pupils spend time outdoors, reducing the chance of spreading Covid-19, while being protected from the freezing winter weather.
Rugrats Private Nursery, on Haddington Gardens, have impressed both parents and pupils with their new all-weather outdoor classroom, which allows kids to stay warm and dry while enjoying life outside.
The new areas are free flowing with the rest of the school, allowing children to come and go from the outdoor areas at ease.
They consist of wooden beams and plastic roofs, which keep pupils dry while they play in the outdoors.
So far, the sheltered areas have proven popular with staff, parents and kids alike.
Danielle Lee, manager of the nursery, said the outdoor areas were "the start of something wonderful".
She said: "Obviously we are just in the early stages now, but the way I've sort of thought of it is as the start of something wonderful.
"It's proved really popular with the kids, they're never inside now, because it's so free-flowing they can go out whenever they want, and it seems like they always want to be outside.
"For us it's all about the children having fun, that's how they learn best, again even our youngest are making it evident that they want to spend their time outside.
"We've also had some brilliant feedback from parents too, they're always so happy to see their kids getting some fresh air and being given the opportunity to go and play outside."
Staff at the nursery also believe that the amount of outdoor play is helping to reduce the risk of coronavirus spread.
Danielle added: "We really focus on the well-being and safety of our kids, and a lot of the new Scottish Government guidance seems to suggest that being outside is safest for all of us right now.
"We wanted to make sure that the kids are active and outside as much as possible while still giving them and our staff that respite from the worst of the wind and the rain.
"It also allows us to stick to the guidance."
The nursery plan to continue improving and adapting the outdoor classroom.
Danielle said: "It is just the start of this, and I don't think there's ever going to be a point when we have it totally complete.
"It's something that we're always going to be adding to and changing, its a work in progress that we're going to keep changing to reflect the working needs of our kids."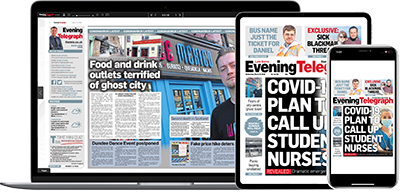 Help support quality local journalism … become a digital subscriber to the Evening Telegraph
Subscribe