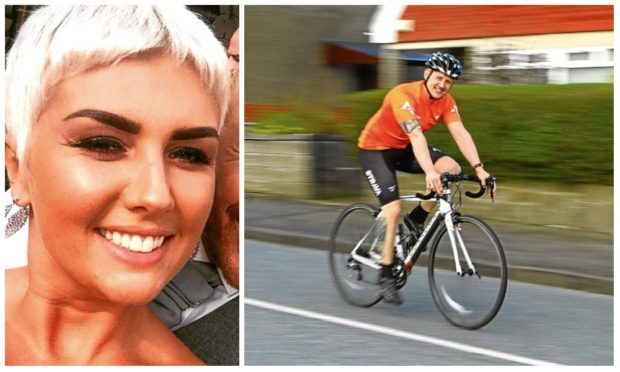 Two men from Dundee are preparing for a punishing nine-day cycle the length of the UK, in a fundraising bid motivated by a friend living with cancer.
Gav McGrath will be joined by friend Barry Patterson on a gruelling pedal from the top of Scotland to the south of England.
They are hoping to raise money for mistletoe therapy at Camphill Wellbeing Trust in Aberdeen, a charity which specialises in the alternative medicine.
The fundraising effort is inspired by their friend and fellow Dundonian Tracey Burke.
Gav said: "This is all for Tracey to be honest — she was diagnosed with cancer a few years back and it has been absolute torture for her.
"She is best friends with my partner and I became best friends with her fiancé four years ago through them.
"She has been amazing throughout this nightmare, and I wanted to do something for her because it has been horrible for them and for all her loved ones.
"Watching how she dealt with everything – everything is a battle for her — made me want to do anything I can to help.
"She was diagnosed with cancer a few years back and has battled like a Trojan with the help of Macmillan Cancer Support.
"That was a few years ago and she is unfortunately still fighting the disease, after beating it three times."
Gav, 29, who works offshore, said the team had been training diligently for the bid — which they believe will take nine days.
The Whitfield man said: "We wouldn't be able to do this without a support team. There are going to be five of us, with me and Barry cycling.
"We have just been going out for cycles to train.
"I have gone from my house to Glenshee and then on to Aberdeen. That was brutal. It was all uphill to Glenshee."
Gav and Barry hope to start their cycle on May 16.
The duo will be joined by support team Grant Alexander, Stew MacMillan and Gav's dad Jim.
People who want to contribute to Gav and Barry's fundraising effort can do so by visiting gofundme.com/team-besty-lejog.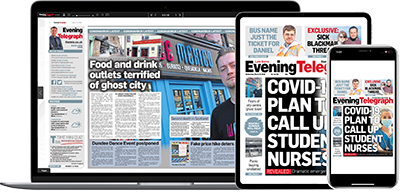 Help support quality local journalism … become a digital subscriber to the Evening Telegraph
For as little as £5.99 a month you can access all of our content, including Premium articles.
Subscribe