Inspirational young Dundonian Chelsea Cameron has announced the names of the two young people she will mentor in a bid to "open doors" for them.
Josh Hunter and Miryn Doyle, both 16, are the lucky pair selected by Chelsea to spend several months shadowing her as she goes about promoting her message.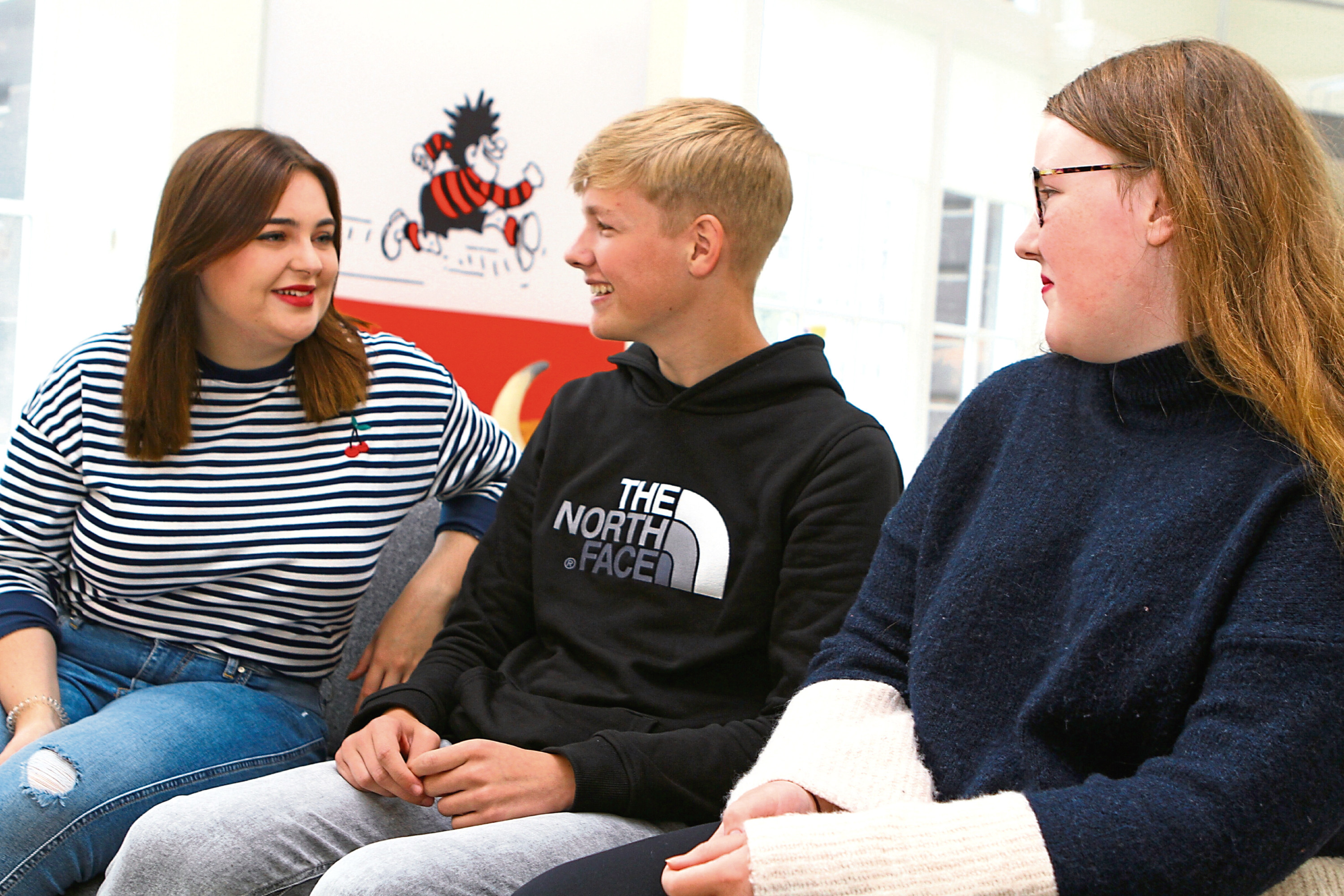 Chelsea, 20, was thrust into the public spotlight after her harrowing open letter to her drug addict parents hit the headlines in January last year.
She has since enjoyed a remarkable year which has seen her share a platform with Scotland's first minister and meet royalty.
Now the Young Scot of the Year wants to use her experiences to mentor others and offer them the chance to do life- changing voluntary work.
The former Menzieshill High School head girl announced last month she was looking for a young person to take under her wing.
Chelsea, who works as a PA, said: "I decided I wanted to informally mentor and give a voluntary opportunity to a young person between the ages of 16-20.
"I posted on social media and sat back and waited for the response."
And responses to her offer came from all over Scotland.
Chelsea said: "I was delighted to receive responses from 76 young people.
"I then had to sit down and carefully read through them to make up my mind who would best benefit from the opportunity."
Chelsea said that although she had initially planned to select one young person, she ended up choosing two – a boy from Airdrie and a girl from Glenrothes.
"I was very impressed by both Josh and Miryn," she said.
"They are young people I felt I could easily work with and also get along with.
"That was important because I will be spending a lot of time with them both.
"They will both accompany me on a variety of events and I hope I will help build their confidence.
"I have given this a lot of thought and wanted to hear from people looking to take up this opportunity.
"I feel a responsibility to do something to help someone else in the way I have been helped.
"Along the way, I'd hope this young person develops self- confidence, good communication, presentation and public speaking skills, time management and how to prioritise.
"It is a fantastic chance to develop some skills and build networking opportunities that can be advantageous for future employment."
Josh, who has just gone into fifth year, said he couldn't believe it when he got the call from Chelsea. He said: "I'm really looking forward to the opportunities and challenges I will get when I work with Chelsea.
"I'm going to get chances I wouldn't have had otherwise and I plan to make the most of them.
"I hope to improve my confidence and I would love to get in something that would make a change to other people's lives."
Miryn, who has just started sixth year at Auchmuty High, said: "I'm really looking forward to experiencing a variety of different events with Chelsea.
"I'm also looking forward to meeting new people. I'm really excited to be given this chance."