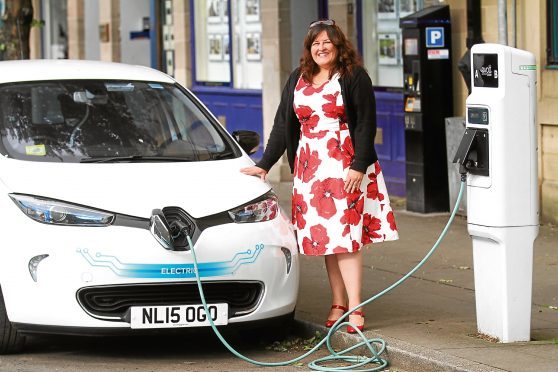 A group of Welsh civil servants visited Dundee yesterday to find out about the city's electric vehicle initiative.
Councillor Michael Michael is Cardiff City Council's cabinet member for clean streets, recycling and environment.
He was joined on his trip to the City of Discovery by council officers and an official from the Welsh Assembly.
As well as meeting Dundee City Council officials, including councillor Lynne Short, the Cardiff consortium also crossed the Tay to look at Fife's use of hydrogen-powered vehicles.
Mr Michael said he had been "impressed" by Dundee City Council's decision to add electric cars to its fleet.
Within five years, Cardiff City Council will have replaced its fleet with either electric, gas, hydrogen or hybrid vehicles, the Welsh councillor said.
He added: "I wanted to have a look at electric vehicles, particularly the taxis Dundee has.
"In Cardiff, we have more than 3,000 licensees, so that causes obvious problems with emissions.
"I've been impressed with how Dundee is leading the way in exploring alternative options.
"Within five years, we want to replace our fleet of council vehicles with alternative fuels and will start that process in the autumn.
"I'm delighted to be in Dundee to see how things are changing, as the Welsh Assembly aims to have a zero-carbon public sector by 2030."
This week's trip involved visits to the electric vehicle charging points in Clepington Road, as well as those in construction in Princes Street and the Law area, before the trip to Fife in the afternoon.
Ms Short, the city council's convener of city development, said: "I think it's fabulous that politicians from Wales travelled all the way to Dundee to see how we are progressing with electric vehicle use in the city.
"Because Wales also has a devolved government, it has avenues to build the infrastructure, the same as Scotland.
"Here we have both Transport Scotland and the Office for Low Emission Vehicles (OLEV), which is UK-wide.
"I think in Dundee we are definitely ahead of the game and we're working with other councils in the area so people in, for example, Angus know they can drive their car in and around the area and have access to free parking in the city centre.
"It brings home the fact that we're in a formidable position."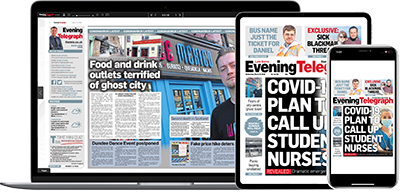 Help support quality local journalism … become a digital subscriber to the Evening Telegraph
Subscribe