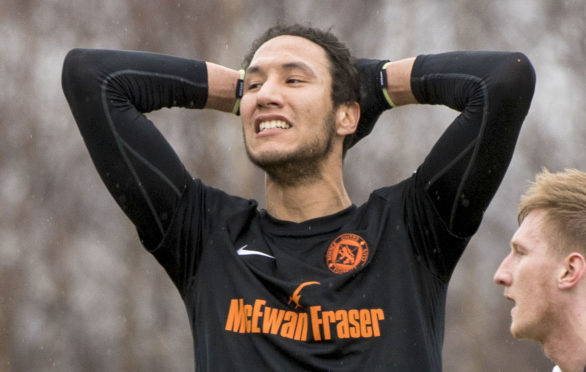 Bilel Mohsni says Saturday's clash with Livingston will be a test of Dundee United's play-off credentials and he's urging for much better than they showed at Queen of the South.
The Tunisia international had a blunt assessment of the 3-0 defeat dished out to the Tangerines by the Doonhamers on Saturday.
He said: "There was no excuse — we were rubbish.
"That happens to every team but it's better now than in the play-offs.
"I don't know what to say — when you are rubbish, you just say sorry to the fans, sorry to the staff who prepared everything.
"We didn't play to our level and Queen of the South were better than us.
"We have to remember this game, not the performance but as a defeat and not repeat it over the next few games.
"We have to be careful because the teams we're playing in the play-offs will be tough and the Queens game must be a wake-up call."
Saturday's home game with Livingston might be a dead rubber with United unable to catch their opponents in second and guaranteed a play-off place in third or fourth but Mohsni insists the Tangerines still have something to play for.
"We are playing for confidence," he said. "Nothing will change after Livingston but we can win and go to the play-off high on confidence. This is what we have to do — win.
"Livingston will be a test to see if we can beat them in the play-off if we get there but the play-offs are completely different to the league games.
"It is about who wants it more, not the quality. The first leg will be very important. In that first game you have to give everything.
"Basically we have to play like last week and not like at Queen of the South. Saturday was a disappointing game, of course, we didn't play well, the whole team."
The Tangerines might have booked their play-off place under a cloud after their defeat in Dumfries, though there was a silver lining.
Despite being beaten themselves, Dunfermline's late draw in the Highlands meant Inverness couldn't catch United and sealed their place in the top four and a shot at promotion.
Mohsni, though, says their top-four finish is a reward for all their hard work the previous week where they beat St Mirren, Falkirk and Brechin within the space of seven days without conceding a goal.
"I would not say it is a strange way to qualify because we won the three games in a row against good teams.
"This helped us to third place and the draw between Dunfermline and Inverness was good for us.
"To finish third would be good."
Having a midweek without a game for the first time in seven weeks will be a benefit, too, for the former Rangers centre-back.
"Every week before we've been playing every Tuesday, every Saturday, so it's good not to have that.
"It will help, of course, to freshen our minds, to relax and to have proper training, enjoy it and get ready for Saturday.
"It's been game, recover, game, recover, shape, that's it.
"Now it will be very good to have a proper week of training and to prepare properly for this game to win.
"We have to keep concentrated now, the pressure is off, we are in the play-offs so now we just have to concentrate on everything and try do as well as possible."
n DUNDEE United have been linked with Livingston midfielder Shaun Byrne.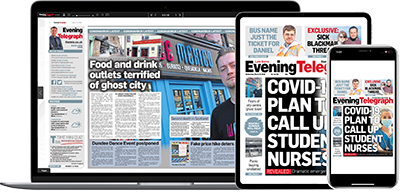 Help support quality local journalism … become a digital subscriber to the Evening Telegraph
For as little as £5.99 a month you can access all of our content, including Premium articles.
Subscribe