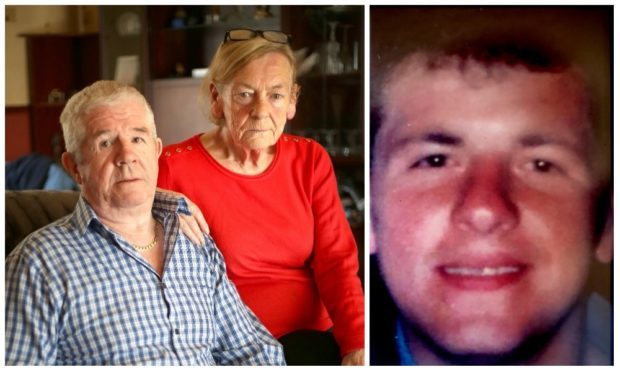 After their son was found dead following a 30-year battle with drug addiction, Jimmy Hocking's parents say when it came to getting help, "he was just a number".
James and Brenda Hocking, who are both in their seventies, found out that Jimmy had died at an address in Morgan Street at the age of just 50 on November 8th last year.
The couple, from Kirkton, had tried in vain to help the former Lawside Academy pupil battle an addiction they believe spanned more than three decades.
Not knowing exactly what the substances which gripped his life were, the couple admitted they only fully became aware of his addiction when their son was in his forties.
They said in the weeks before Jimmy's death he had "pleaded" with staff at Tayside Substance Misuse Service to be put back on methadone.
Later, they were given the heartbreaking news from their daughter Nicola that Jimmy had died. They believe he had obtained drugs on the street.
Brenda said: "Jimmy had been gradually having his dosage reduced. I believe he was taking 10ml-20ml. A decision was made by staff to take him off methadone entirely in October — I noticed a change in him after that.
"I attended visits to Constitution House with him in the weeks after that decision was made.
"We pleaded for help as I could see the distress Jimmy was in. We were told the next steps were for him to go to a rehabilitation centre in Perth but that would take three or four weeks."
James said that part of the reason the couple had decided to speak out was that they believe the system is failing people with drug addictions.
He added: "Jimmy was just a number — if they'd listened to him and put him back on his dosage we might have been able to do more to stop this from happening. We let them know Jimmy was in a bad way and they didn't care."
Brenda added: "I had spoken to Jimmy on the Saturday before he passed away.
"His stepsons had contacted my daughter Nicola and she had to deliver the news. It was heartbreaking — no child should die before their parent. Jimmy was trying to battle his addiction."
James said he believed nothing was done to try to help Jimmy in the weeks before his death.
He said: "After Jimmy had been taken off his dosage he pleaded for help.
"To be told it would be three or four weeks before a rehabilitation place became available isn't a solution."
A spokeswoman for Dundee Health and Social Care Partnership said: "Our thoughts are with Mr Hocking's family during this sad time. As a partnership, we aim to work with the people accessing our services and treat them fairly and with dignity and respect.
"We are unable to comment about matters relating to specific individuals.
"Any decisions regarding care and treatment would only be made after thorough consideration of the needs of the individual to support safe and appropriate interventions as part of an agreed plan to support recovery.
"Within Dundee there is a wide variety of services that can provide additional support to any individual who is seeking support to recover from drug addiction.
"We encourage any person who would like support to recover to contact Dundee Health and Social Care Substance Misuse Service at 01382 632542."
Commission aims to tackle addiction
Dundee's new drugs commission — which met for the first time in March — has identified four strategic priorities in its mission to tackle substance misuse and addiction in the city.
The first, children and families, seeks to identify kids at risk of early initiation into alcohol and drug use.
Prevention and protection aims to take an early intervention approach with a clear link to sexual health and blood-borne virus risks, to minimise the harm to children, families and individuals.
The third priority, recovery, will promote safety, health and welbeing to help people achieve personal goals.
"Shooting galleries" are being considered for Dundee drug users to tackle drug deaths.
The final priority, resilient communities, aims to build resilience within local areas and to ensure communities are knowledgeable about the harmful effects of alcohol overconsumption and drug misuse.
The commission will be made up of a panel of members from various fields, including charities, health workers, medical professionals and politicians.
Dundee's Alcohol and Drugs Partnership will take overall strategic responsibility and leadership on all issues relating to substance misuse.
Dr Robert Peat, a former executive member of the Care Inspectorate, will chair the group.
Before retiring in 2016, he spent 25 years as a social worker in Tayside, and was director of social work and health, and deputy chief executive of Angus Council.
Launching the commission Ken Lynn, chairman of Dundee Health and Social Care Partnership, said the group's main priority would be "to save lives".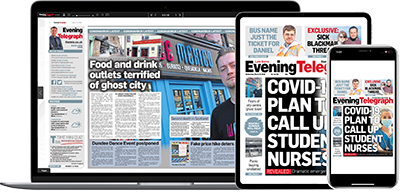 Help support quality local journalism … become a digital subscriber to the Evening Telegraph
Subscribe