The boss of a leading Dundee homeless charity is calling for an emergency winter night shelter for people forced to sleep rough in freezing weather.
Gareth Norman, of Night Ministry, said he was keen to see an emergency shelter constructed, similar to those already in other Scottish cities.
Mr Norman was speaking to the Tele after spending several nights this week helping homeless people in Dundee who were found sleeping rough in below zero temperatures and snow.
He said: "At the moment we are aware of around six people sleeping rough, despite the appalling conditions.
"On Monday night alone I gave out hot drinks to five people we found rough sleeping in the city.
"One lad had been ejected from a hostel on Friday and due to rain on Sunday night his blanket was soaking wet and he was very low in spirit.
"Thanks to donations received from our supporters we were able to give him a thermal mat, sleeping bag, gloves, hat, blankets and hot drinks which had an immediate effect on his morale."
Mr Norman said that in the early hours of Monday morning the charity's outreach team found a lad sleeping rough in the West End of the city.
"As he was freezing cold we got him into our warm van, gave him a hot chocolate and sleeping bag.
"We contacted Dundee City Council's homeless services and due to complications which we can't divulge they were unable to offer immediate support.
"We arranged for him to attend a crisis meeting with homeless services and hopefully something will be sorted out for him."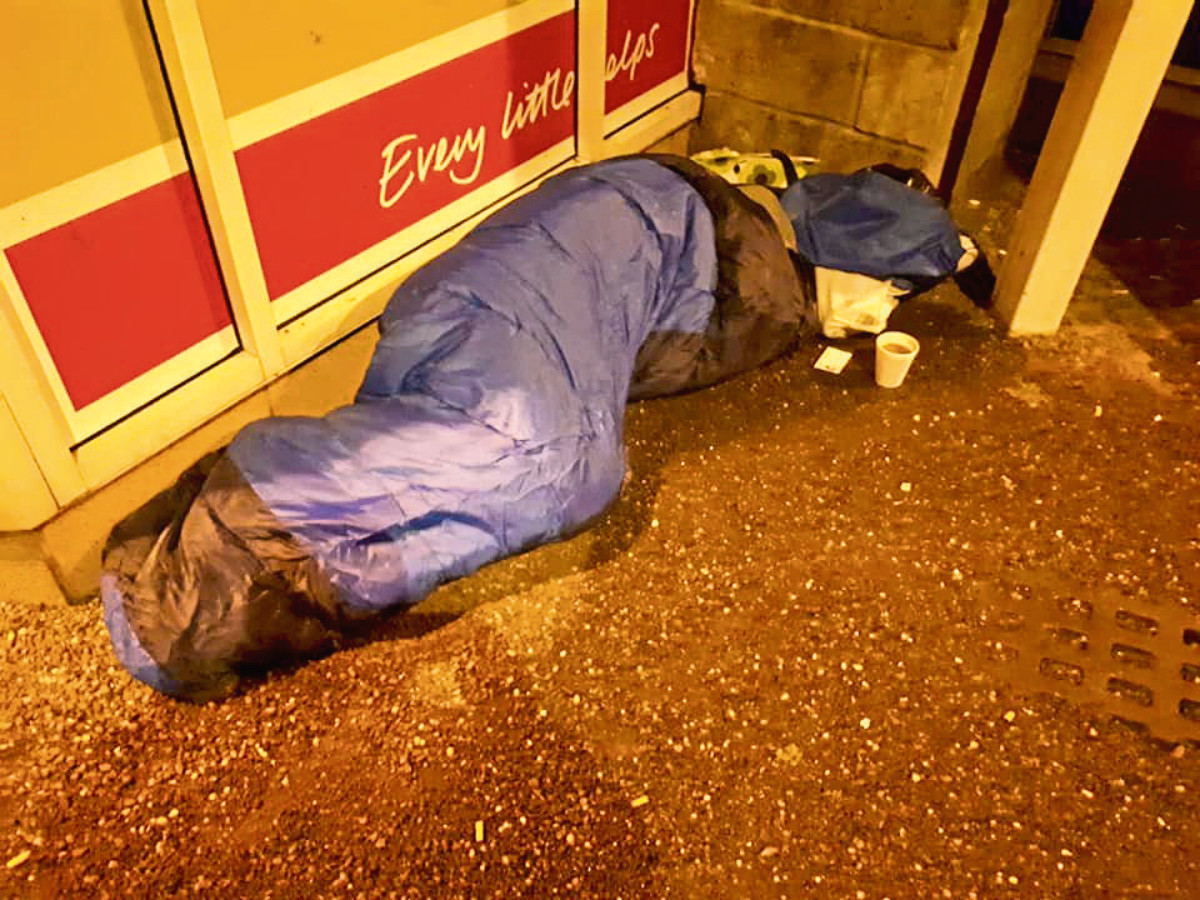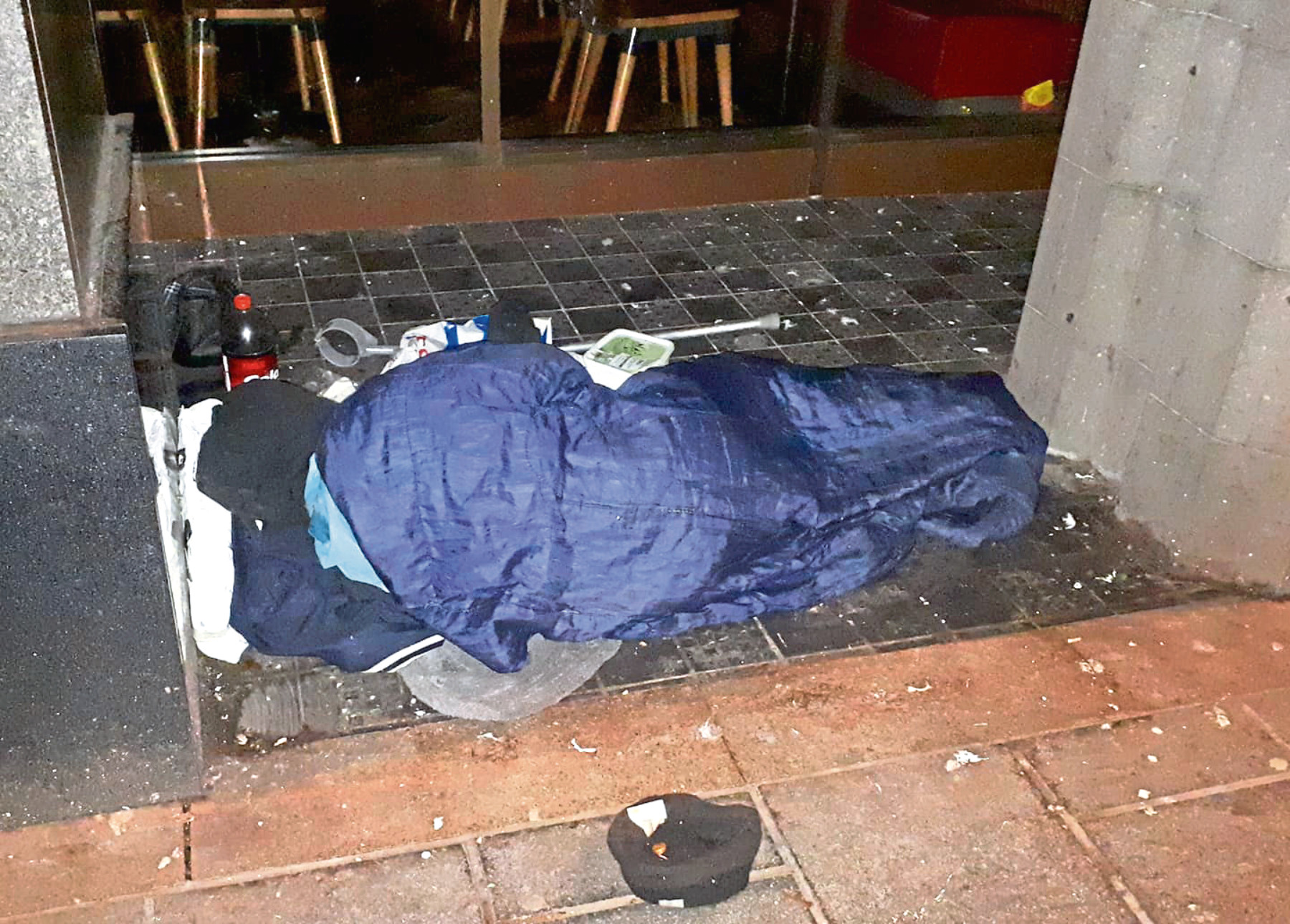 Mr Norman said temperatures hit -6C during the week.
On Friday volunteers handed out three sleeping bags, hot chocolate, gloves and hats.
The following night he said that thanks to the city council homeless services they were able to get a young man off the streets and into emergency accommodation.
"He was given shelter for three nights but his case had to be reviewed by a housing officer after that."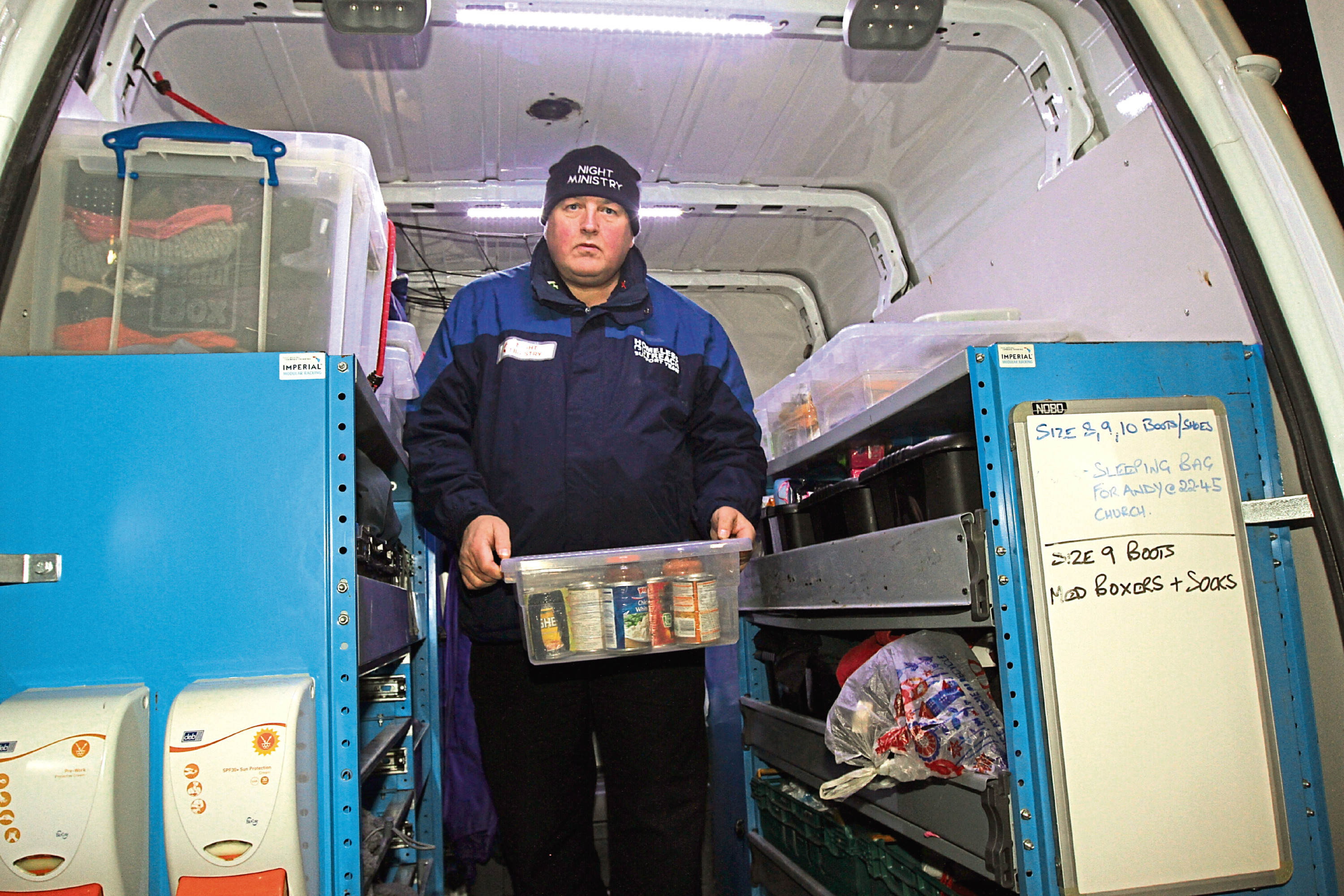 He said the charity's street outreach team have been making regular welfare checks on beggars – ensuring they have warm clothing, a hot drink and a place in a hostel or a friend's address.
He said: "Once the temperature goes below zero, everyone is entitled to emergency homeless accommodation.
"I would like to see a unit of around six beds available at very short notice during extreme winter weather for anyone who needs somewhere to get out of the cold.
"No-one should have to sleep rough in winter conditions like this."
Councillor Helen Wright, who is a member of the Integrated Joint Board of Dundee Health and Social Care Partnership, said: "I would happily back a call for a unit of this type.
"We have a duty to provide accommodation in extreme weather conditions."
The Tele reported last week that registrations for homelessness increased in Dundee last year.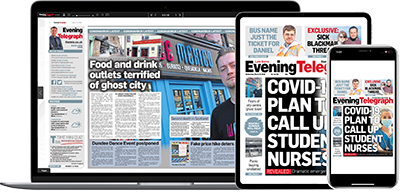 Help support quality local journalism … become a digital subscriber to the Evening Telegraph
Subscribe