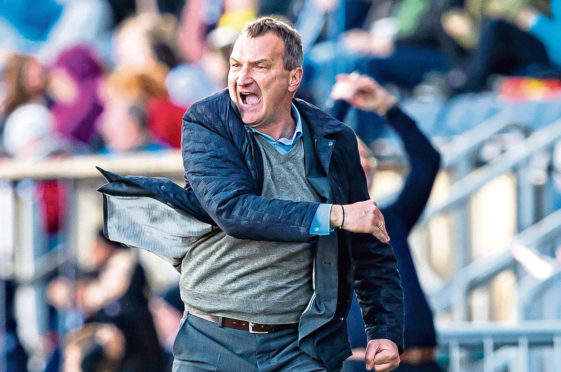 There were some cursory glances around the Press room at the Falkirk Stadium after Dundee United's 2-0 win on Saturday when boss Csaba Laszlo, almost out of nowhere, asserted the following.
"The most difficult job in the Scottish Championship, or Scottish football at the moment, is to be the manager of Dundee United."
He qualified that statement by adding that it is also difficult for his players to pull on the black and tangerine but his remarks did pique the interests of those gathered.
It wasn't so much disagreement or astonishment that filled the room but more a sense of being taken aback by the brutal honesty of a man who has been under such pressure of late.
He eased some of the weight on his shoulders with the result at Falkirk under what were strange circumstances – namely going up against predecessor Ray McKinnon in the opposite dugout for a side sitting bottom and pointless.
And it was clear that, despite assertions by some that Csaba is daft or clueless, he was very aware of the ramifications had he not got the right result.
"We showed good team spirit under pressure, they handled it positively," Csaba commented as he laid out his case to the gathered press.
"Now we can close this chapter and look ahead to the next game which will be very difficult.
"This is the third season where the fans have been disappointed to be in the second tier and we are talking about a very massive, strong and passionate club that wants to be in Premiership.
"If something doesn't go right immediately you have noise which is OK but we don't want to hide behind anything.
"We have this pressure and we have to accept.
"We don't want to spend one more year in the Championship – it's not good.
"The Dundee United fans don't want to hear that from the board, the manager or anybody. They want to have the target of promotion and winning the league.
"This is pressure, this is normal but you have to understand we have a budget that isn't any higher than other teams in the main.
"You have to bring a team together. We had 19 players leave and 16 players come in for the new season.
"We can't click our fingers and have the team work fantastically.
"There are rules at the club about how many or which kind of players we can bring in within our budget.
"It is not easy, we are not Manchester City with an owner behind you who can give you £20 million to go and spend.
"We have to work with the budget we have to get the best for the club.
"The Dundee United board have done a fantastic job. It is not easy to convince players from abroad to come to the Scottish Championship with everything else around."
It was quite a defence – but probably one that was coming after weeks of trying to keep a lid on it following poor results against Alloa and Morton.
Yes, he has not had his troubles to seek with injury and scrutiny from all angles but it seems to be just the beginning for Csaba in his most tough of jobs.
In the next four weeks they take on title rivals Ross County, Ayr United, Partick Thistle and Inverness. They kick off that run at home to County on Saturday.
"I don't just look at one game being more important than the other because you can't afford to take any game lightly," Csaba added. "You have to take every opponent seriously, whether they be at the top, middle or bottom of the league."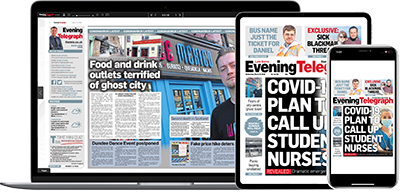 Help support quality local journalism … become a digital subscriber to the Evening Telegraph
Subscribe