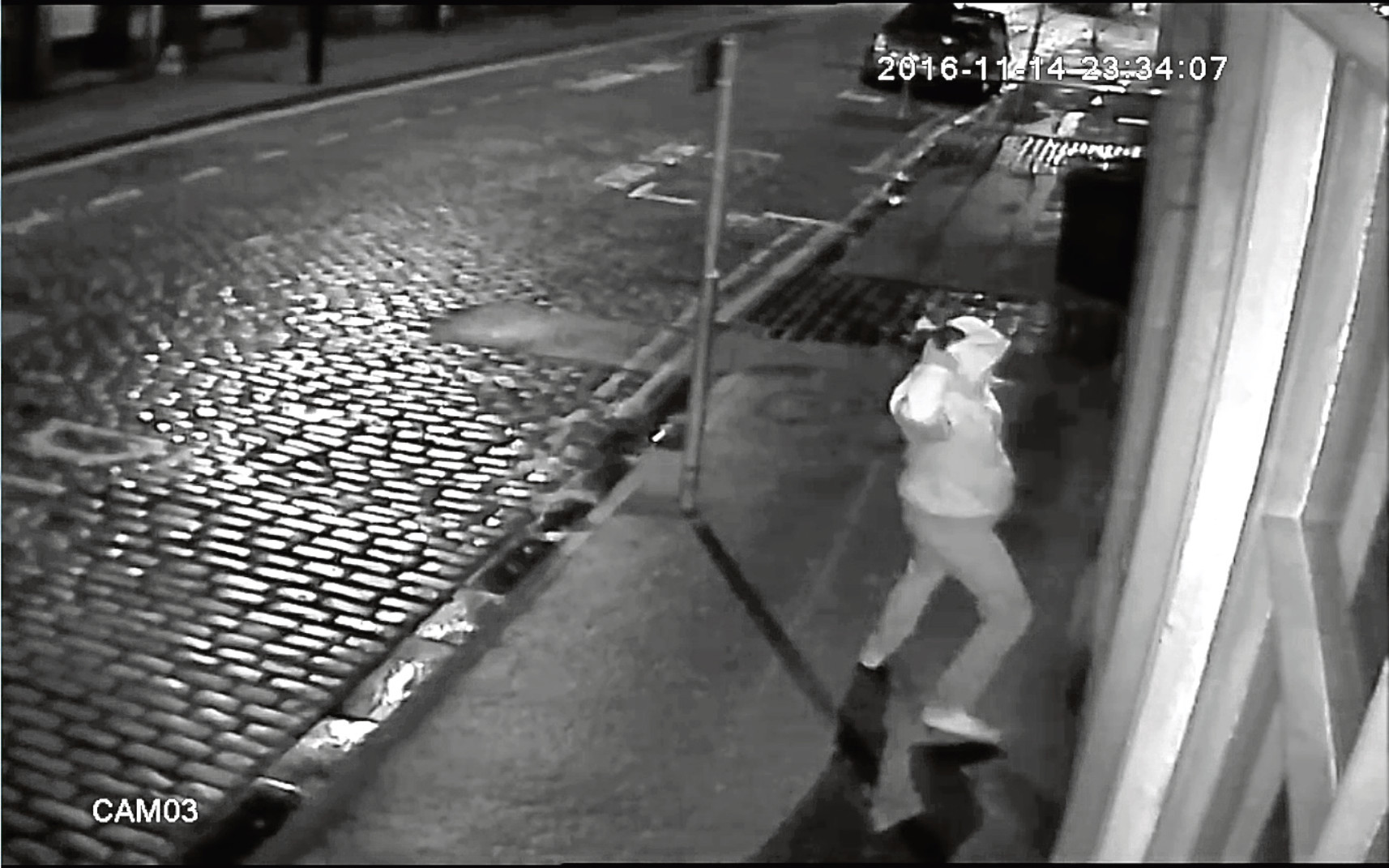 A vandal has been captured on CCTV causing almost £2,000 worth of damage to a Dundee hairdressers.
Three windows, costing around £650 each, were damaged in the attack on HQs Hair and Beauty, Cowgate, at 11.30pm on Monday.
Images show a man appearing to wield an emergency window hammer — similar to those found on buses — to smash the windows in the attack.
Store owner Colin Brunton said: "The fact of the matter is that I have three broken windows to deal with."
It is the second time HQs has been vandalised in recent weeks.
Colin said he arrived two weeks ago to find the padlocks superglued, prompting him to install the CCTV.
He added: "I put the cameras up last Thursday after the padlocks — it's like something out of a movie, watching it back.
"I have been trading in this area since 1982 and here at HQs for three years.
"There have been no problems like this before."
Colin has leased floor space to barber Sean Campbell, who is preparing to open his own business in the space in a few weeks' time, putting in much of the work himself to bring it up to scratch.
Sean said: "I'm annoyed. This definitely feels targeted. I haven't even opened the shop yet.
"I've started the lease and have worked on the shop for about three weeks.
"Now three windows have been smashed and they're not cheap to fix.
"On the CCTV you can see the guy coming along the Cowgate, smashing the windows and walking away."
He added that the vandalism won't stop him from going ahead with his independent venture — his first since becoming a barber three years ago.
Sean said: "It's the first time opening my own shop and giving it a go. Regardless, I am opening this shop."
An eyewitness to the incident said he had seen a man standing around close to the shop minutes before the attack took place.
The man, who did not want to be named for fear of reprisals, said: "I was just walking past. I saw something in his hand, and he saw that I saw and he hid it.
"I just went across the road — I didn't want anything to do with him.
"I didn't see it, but I definitely heard it. It sounded like someone was kicking a door."
A Police Scotland spokeswoman said: "We attended at HQs Hair and Beauty, Cowgate, at about 8.30am yesterday following a report of vandalism to three windows.
"Anyone who has information that could assist officers with their inquiries is asked to contact Police Scotland on 101.
"Alternatively information can be passed to the charity Crimestoppers on 0800 555 111."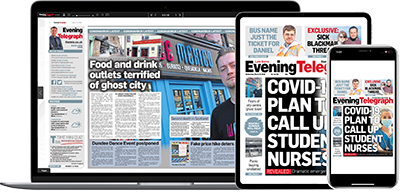 Help support quality local journalism … become a digital subscriber to the Evening Telegraph
For as little as £5.99 a month you can access all of our content, including Premium articles.
Subscribe