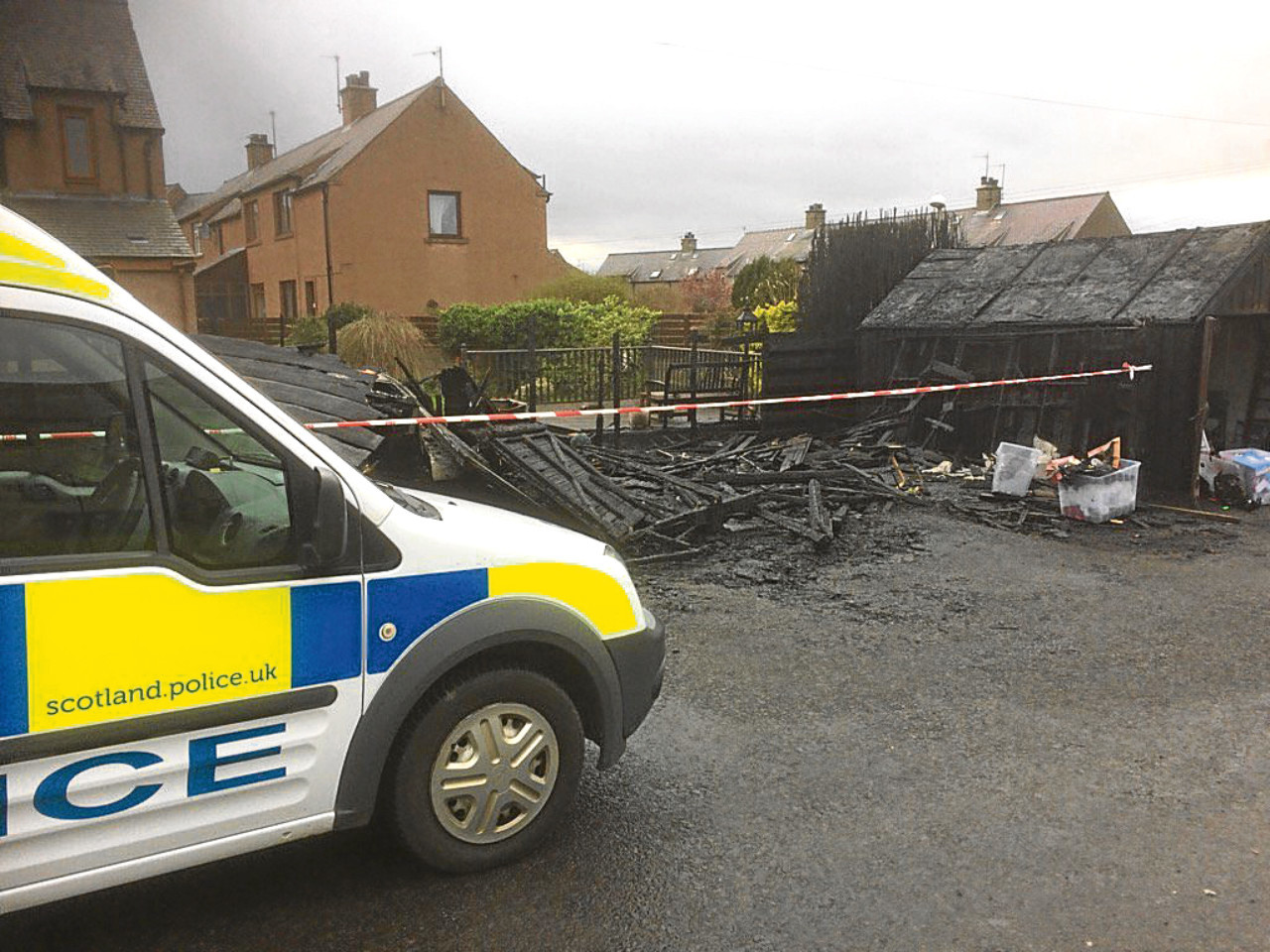 Police have issued a warning over antisocial behaviour in Angus.
It comes after they launched an investigation into a fire which destroyed two garages and other buildings in Forfar.
The blaze broke out in the town's Fruithill around 5pm on Tuesday.
A police spokesman said substantial damage was caused to properties in the area, with the street closed to all traffic for about two hours while firefighters tackled the incident.
The spokesman added that inquiries into the cause of the fire were ongoing.
Sergeant Debbie Donkin, of the Angus local policing area, said that in the past two weeks officers had received several calls about kids setting fires and causing damage to property, among other antisocial behaviour.
She continued: "Further calls have been received regarding teenagers throwing stones at passing vehicles.
"This behaviour is completely unacceptable and there is a significant risk of serious injury to road users, including pedestrians, as a result of such actions.
"There are also a number of empty and derelict buildings in Angus, many of which are hazardous environments. Children place themselves at risk if they enter these buildings, climb on scaffolding or on the roofs.
"Each year in the UK, children are injured and require hospital treatment as a result of falls and injury whilst exploring derelict or empty premises.
"There are three buildings in particular in Forfar that young people appear to be using as a playground.
"We are asking parents and carers to assist us, to keep children safe and reduce incidents of antisocial behaviour in our community.
"We urge parents and carers to be aware of where their children are, who they are with and what they are doing.
"Talking to your child about potential dangers and their consequences could make a difference to their safety.
"It is important for young people to understand the potential risks and consequences of their actions.
"They may get involved in an activity they may consider is just 'a bit of a laugh' without considering the potential consequences."
Sgt Donkin added that officers in Angus would be patrolling areas that had been the subject of antisocial behaviour calls, as well as taking "appropriate enforcement action".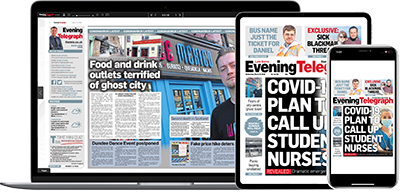 Help support quality local journalism … become a digital subscriber to the Evening Telegraph
Subscribe