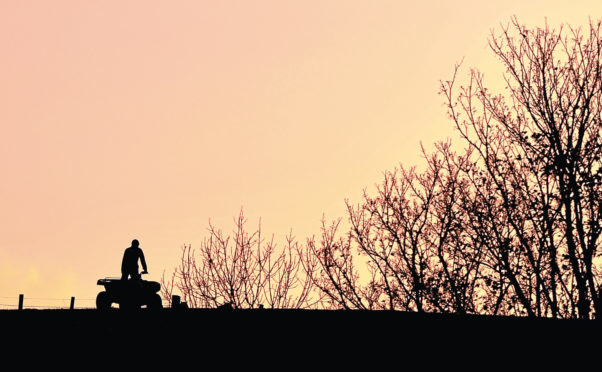 Hundreds of screws have been discovered on a makeshift bike track in an apparent attempt to deter riders from using the space.
Wasteland close to Dundee Ice Arena at Camperdown Leisure Park is regularly used by dog walkers and scrambler bike riders, but the makeshift track was found to be covered in shiny nickel screws.
Dog walker Barry Nicol, 36, of Scooby Dooby Dog Walks, said the screws appeared in the area on Thursday and warned fellow park users of the hazard.
He said: "I've walked dogs up here two or three times.
"I noticed the screws on the track on Thursday — there were hundreds of them."
Barry, who has been walking dogs since last June, said he was "disgusted" when he realised they were covering different areas of the track.
He said: "Once I noticed they were scattered I realised this was an attempt to try to deter the riders.
"Not only is it a concern that the dogs might be injured but one of the kids could come off a bike.
"I believe this has been an attempt to try to puncture tyres.
"I would rather the kids were using this space as opposed to going about on public roads.
"I've had no issues with any bikers up here. If they see the dogs they'll stop on the bike and wait until we're clear.
"Some of the screws have bedded into the soil now so all it would take is for one of these riders to puncture their tyre and come right off the bike.
"It does put me off walking the dogs in the area as well.
Fellow dog walker Dek Brown, 35, of Puppy Power Dog Walking, said he noticed the screws on Thursday as well.
He said: "I'm here every day, sometimes twice a day, walking dogs.
"I noticed a number of screws on the track and I cleared them away. I think it has been intentional.
"It's too much of a coincidence to me that random spots of screws have appeared on the track. They don't look like they are too old either.
"There were a few young guys on bikes here last week. They never gave us any bother.
"This open space is great because you can see the riders coming and they can see you and they keep their distance."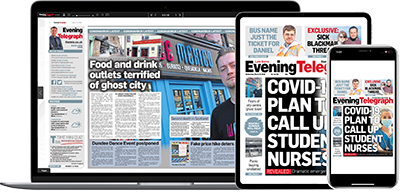 Help support quality local journalism … become a digital subscriber to the Evening Telegraph
Subscribe