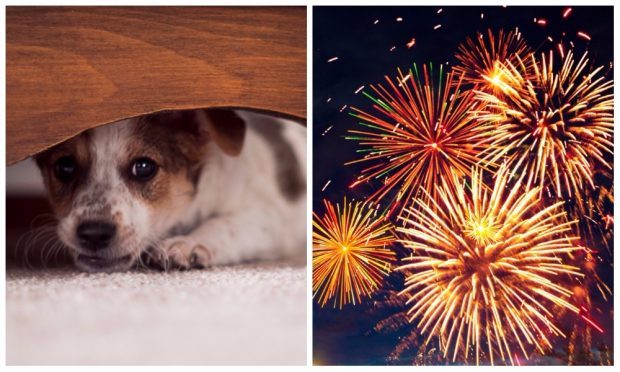 Scotland's leading animal welfare charity has urged folk to think twice about setting off fireworks.
With Bonfire Night fast approaching, the Scottish SPCA has said it is the worst time of year for pets and domestic animals due to the loud noises and explosions which can terrify them, leading to injury or even death.
The SSPCA is now urging the public to consider the impact of setting of their own fireworks and to attend official displays instead.
Chief Superintendent Mike Flynn explained the charity receives many call outs due to the pyrotechnics.
He said: "We've been made aware of numerous incidents over the years where animals have come to serious harm and even death as a result of fireworks being set off near them.
"Animals will panic and flee at the sound of the bang and this can result in road traffic accidents. We've received reports of cats and dogs escaping as they look for a safe place to hide and sheep getting stuck in fences as they flee fireworks being let off near their field.
"We're also aware of incidents where farm animals have aborted their young soon after nearby firework displays."
Mr Flynn said that attending organised displays, such as those in Lochee and Baxter Parks in Dundee, could allow pet owners to minimise the risk to their animals.
He added: "Animals have heighted senses and their hearing is much stronger than ours. The current legal noise limit for a firework is 120 decibels.
"To put this into perspective, a pneumatic drill measures around 100 decibels and people are advised to wear ear protectors when exposed to anything above 80 decibels. A dog's hearing is twice as sensitive as a human's and a cat's three times.
"The bang from a firework is terrifying to an animal and can cause extreme distress."
Scottish SPCA posters highlighting the dangers of fireworks are available to be displayed in local communities.
To request copies please phone the Scottish SPCA on 03000 999 999 (option 4) alternatively contact fundraising@ScottishSPCA.org.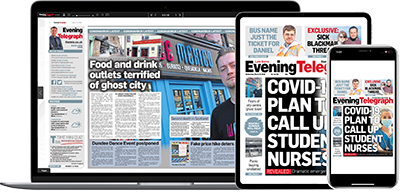 Help support quality local journalism … become a digital subscriber to the Evening Telegraph
Subscribe