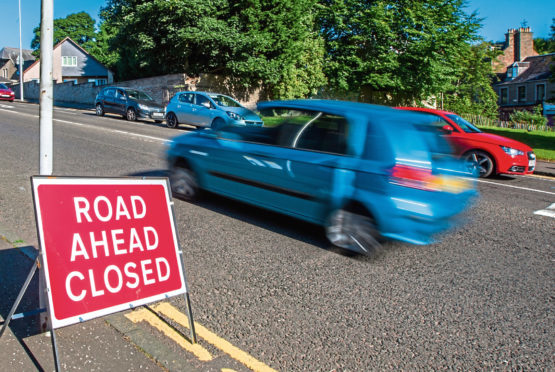 Resurfacing work on a busy Dundee road will disrupt the journeys of thousands of motorists and bus passengers next month.
Dundee City Council is to close Logie Street – which stretches from The Bridge chipper to The Logie Bar – for three weeks from Monday July 2.
The local authority is carrying out carriageway resurfacing work on the road, which is the main link between the city centre and outlying areas such as Lochee and Charleston.
The carriageway is used by thousands of vehicles every day and is on several bus routes operated by both Xplore Dundee and Stagecoach East Scotland.
Estimates from the Department for Transport suggest nearly 6,800 cars use the road on a daily basis, along with 170 buses and 1,300 goods vehicles. In all, more than six million vehicles use the stretch every year.
Councillor Fraser Macpherson, whose West End ward covers the affected area, appealed to locals to plan accordingly for any delays.
He said: "One of my particular concerns is the yellow box at the junction with City Road, which becomes very worn and is probably in need of a refresh.
"It is an extremely busy bit of road and it's vital that – if the resurfacing is necessary – the work is well advertised to make people aware.
"It's a very busy bus route as well. I would advise people to consider what alternative routes there are that they can take.
"For those who live north of the Kingsway and travel into Dundee, I would suggest they look at a different way of getting into the city, such as along the Kingsway and Riverside Drive."
Xplore Dundee confirmed that a number of services would be diverted, including the 4, 9, 10, 28 and 29. A spokeswoman advised travellers to visit the website or the service's Travel Centre for more details.
A spokeswoman for Stagecoach East Scotland confirmed its 57 and 59 services would be diverted via Harefield Road, Balfield Road and Gardner Street for the duration of the works.
She added: "Customers travelling to or from Lochee should get on or off the bus at the stops on Harefield Road, just off Coupar Angus Road, as no other stops will be served along the diversion route. Customers can visit our website for full information."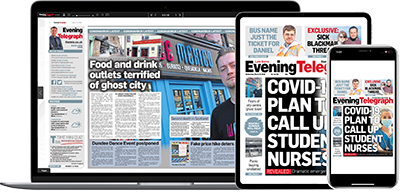 Help support quality local journalism … become a digital subscriber to the Evening Telegraph
Subscribe