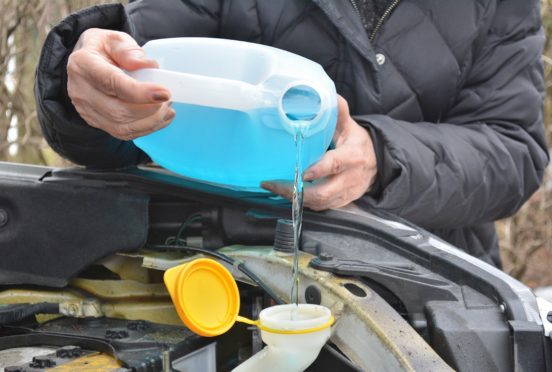 A warning has been issued after a Dundee cat was left fighting for her life having been poisoned with anti-freeze.
Tabby cat Marley, 4, is unwell after coming into contact with the substance in the Fernie Gardens/Edzell Street area of Barnhill.
According to a post on Facebook page Missing Pets, Dundee and Angus: "Marley is a very poorly tabby girl tonight at vets and owner wants to make other owners in area aware so no more are affected.
"Given the time of year, it might be accidental but cannot rule out a deliberate act either. PLEASE SHARE and be vigilant. We have everything crossed for Marley and hope she can recover."
Marley's owner wrote on the page on Tuesday: "This evening she was rushed to the vet and is now fighting for her life after being poisoned with anti freeze.
"Now this may be an accident or a deliberate act. I live in Fernie Gardens/Edzell Street, Barnhill.
"I just want to warn other pet owners in the area to keep an eye on their pets for any symptoms showing…… ulcers inside mouth, very low body temperature.
"Please if at all worried get in touch with your vet, a simple blood test is all it takes…..my little girl is only 4 and the next 48 hours are crucial."
The Tele reported last year of instances of suspected deliberate antifreeze poisoning in Dundee.
Authorities said that if a cat ingests antifreeze, it can cause a huge amount of suffering and a slow and painful death.
Senior Inspector Steven Gray said: "The post-mortem revealed the cat had recently eaten meat and biscuits.
"However, the owner confirmed she did not feed her cats meat so we suspect someone has cruelly laced the food with antifreeze.
The owner did not wish for a post-mortem to be carried out on the second cat.
"However, as he was fit and healthy up until he died, and given the time frame, this death is also being treated as suspicious.
"Antifreeze is one of the most common causes of cat poisoning. If ingested, it causes a huge amount of suffering and, in the majority of cases, a slow and painful death.
"Symptoms include vomiting, lethargy, with cats sometimes appearing disorientated and off balance, and in the latter stages head shaking and coma. By the time symptoms appear it is often too late for vet treatment to be effective.
"Sadly the poisoning of cats in Scotland is widespread and in our experience there are people out there who wish to cause harm and death to defenceless pets.
"We would urge cat owners in the area to be vigilant and report anything suspicious.
"If anyone has information they should contact our animal helpline on 03000 999 999."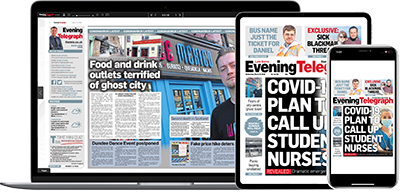 Help support quality local journalism … become a digital subscriber to the Evening Telegraph
For as little as £5.99 a month you can access all of our content, including Premium articles.
Subscribe