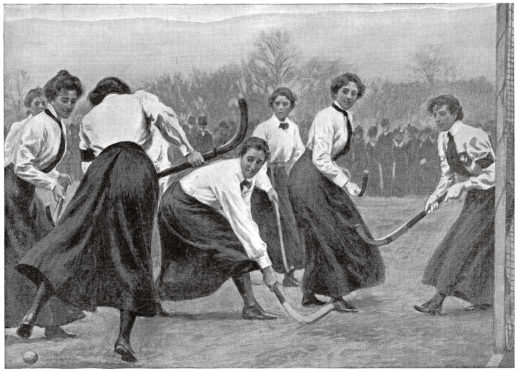 These days, you wouldn't blink an eye at the suggestion of a woman walking eight miles.
But in the early 20th Century it was such a feat that the Evening Telegraph ran a competition based on it – complete with certificates and prizes.
In June 1903 more than 400 women signed up to trek various eight-mile routes through the city. The so-called Great Ladies' Walk was so unique that it captured the imagination of locals and gained significant coverage in the paper.
Even more remarkable was that the leading ladies completed the event in just an hour and 26 minutes – despite likely taking part in their heavy, traditional dresses.
Details of the event emerged when a certificate won by one of the participants ended up with relatives in Australia – still in pristine condition.
Anyone who completed their route in less than two hours was given a certificate – among them, 18-year-old Annie Gillies.
It must have held some value for the teenager as she kept it and passed it through the generations of her family.
Annie was working as a housemaid at a doctor's house on Airlie Place at the time of her participation in the race.
On Wednesday June 10 1903 she walked eight miles from Ninewells to a location referred to as "King's Well" in a time of an hour and 39 minutes.
Annie's granddaughter Jan Scott, who is 72 and stays in New South Wales, ended up with the certificate in her possession – and the story behind the race came to life.
She said: "I remember visiting Annie in Newtown and vividly remember her having tins of Scottish butterscotch.
"It was a real treat to be allowed to have some.
"When I was handed Annie's walking race certificate I felt a real connection to her – to hold something that belonged to her, and something that obviously meant a lot to her, had a lot more power than photos and postcards.
"We have no photos of Annie participating in the race. I would imagine there wouldn't have been many, if any, photos taken outdoors then.
"Can you imagine the clothes the ladies would have worn? Pedestrianism or long-distance walking was a sport in the 1800s and early 1900s and I wonder if there was any connection between the 1904 London Olympics and promoting ladies' sport – who knows?
"I just find it amazing that she packed this in its original tube to bring it to Australia."
Annie married George Stewart in Tealing and they had two children – George and Margaret.
In 1909 Annie and the kids boarded the SS Osterley, which was Australia-bound, where George senior had emigrated the year previously, and in 1912 their third child, Grace, was born. Annie's story was one of hundreds from the race – and articles from the time reveal that the event caused quite a stir.
A story published on June 23 1903, following the event, said: "The novelty of the idea seemed to attract attention on all sides, and not an evening in the period allotted for the walk passed but several fair pedestrians were seen pegging along the hard high road.
"Many of the ladies who went in for it have sent us word that the preparation for their attempt to do the eight miles in two hours and the actual walk made them feel a great deal better in health than before."
Another article, printed earlier that month in the Tele, explained that the women were given plenty of support as they completed their own individual routes.
It said: "They were cheered on the way by ploughboys who had turned out to watch the roads for competitors with such remarks as 'ye're da'en fine, lassie' or 'ye'll get a certificate'."
The top three ladies – Blanche Colston, Harriet Easton and Lizzie Neave – all recorded a time of one hour and 26 minutes, earning them a gold bangle courtesy of the Tele. In second place came Rebecca Donaldson and Molly Boyle who were presented with a dressing and writing case combined for their time of one hour and 27 minutes.
Lizzie Alcock missed out on tied second by just 25 seconds – but she still got her hands on a sterling silver-mounted brush and comb.
E. Hay won a "beautiful" lace collar with her time of one hour, 27 minutes and 29 seconds, while Jessie Boyle, Lizzie Jane Sharp and Jane Mudie each received a silk umbrella for finishing in an hour and 28 minutes.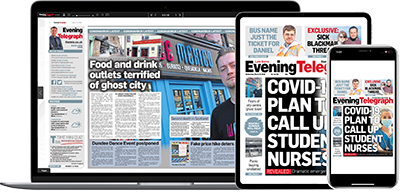 Help support quality local journalism … become a digital subscriber to the Evening Telegraph
Subscribe