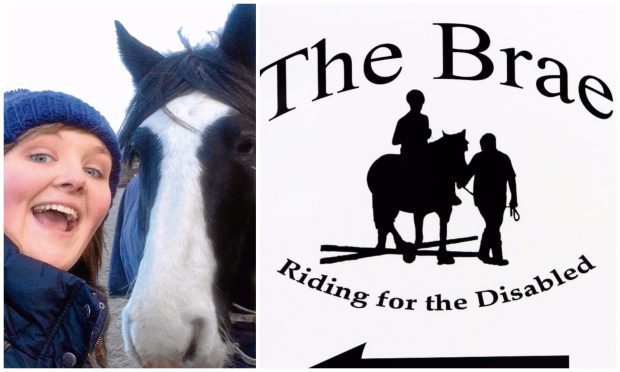 A volunteer at a disabled riding charity has said she may walk away after bosses put down a horse she had looked after for years without telling her first.
Claire Sutherland, 23, has volunteered with The Brae Riding for the Disabled for a decade, and had worked with the horse, Prince, for eight years.
She told the Tele it had been "very upsetting" to learn, via social media, that Prince had been put down without warning or volunteers being informed.
Other helpers turned up at the centre on Monday for their regular shifts to find the horse lying dead, covered with a piece of tarpaulin.
Claire, of Menzieshill, said: "We all found out on Facebook, or turned up at the centre and found him.
"I've worked with Prince for eight years and I'm upset this has happened this way. It's disrespectful the directors couldn't have had the decency to tell us this was going to happen.
"It's making me want to walk away and I think The Brae is going to lose a lot of volunteers over this."
Prince had developed laminitis, an inflammatory condition that can severely cripple horses. The charity attempted to find a buyer but none came forward.
Claire added that she and her fellow volunteers enjoyed helping at The Brae and that it did treat its horses well, but felt the bonds she and other volunteers had forged had been ignored.
Alison Doyle, centre manager, said it had not been the centre's intention to upset volunteers.
She said: "Prince was our priority and we felt that putting him to sleep in his home, where he was comfortable was the best thing for him.
"Not telling the volunteers prior to Monday morning, meant Prince was cared for and loved normally without any upset being brought his way.
"Our volunteers are very important to us, are highly valued and we appreciate that this has affected them greatly.
"Lessons have been learned and we will endeavour to keep everyone better informed in future."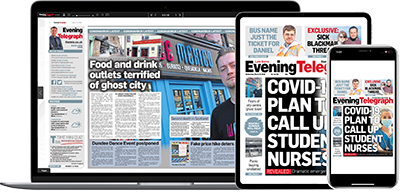 Help support quality local journalism … become a digital subscriber to the Evening Telegraph
For as little as £5.99 a month you can access all of our content, including Premium articles.
Subscribe