A video of a Scottish police officer being chased by a cow has gone viral after it was shared on Twitter, according to the Evening Express.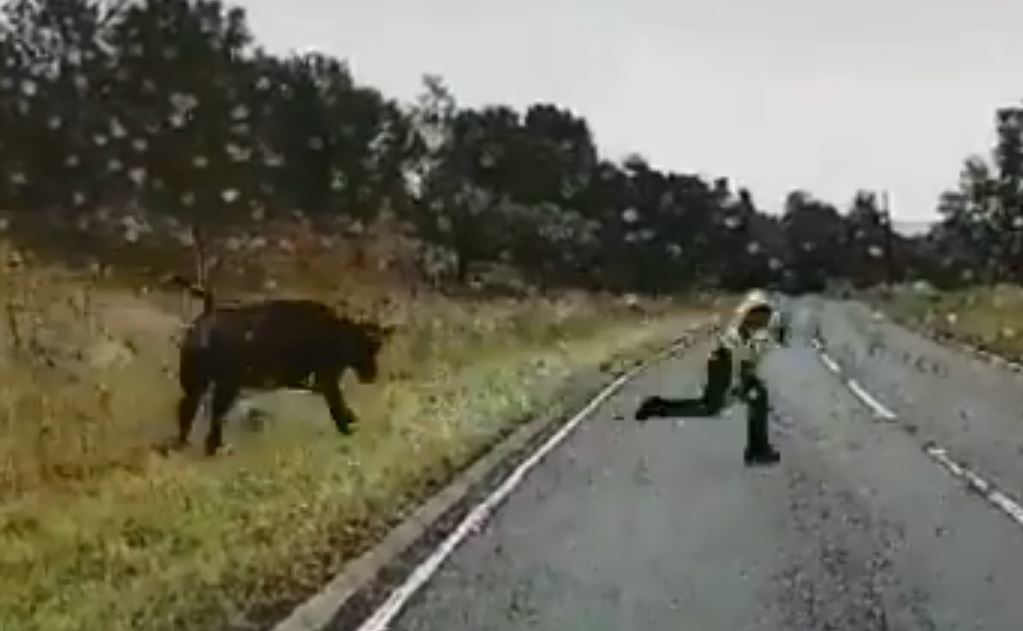 Police Scotland's road policing unit shared uploaded the footage of an officer attempting to convince a cow to return to its field.
Instead, the cow is seen to charge sending PC Ross running for safety.
The good news is that neither animal or officer were harmed – and the cow, despite its reluctance, was returned to the field.
Sunday blues?! Here is PC Ross & his udderly amusing attempt to direct an errant cow back to its field! Pleased to report that neither PC Ross or any animal were harmed during this incident & despite some initial reluctance the animal returned to its field. ? #keepingroadsclear pic.twitter.com/mZ3yT3HJr5

— Road Policing Scotland (@polscotrpu) July 29, 2018
One twitter user wrote: "I've watched this 3 times and it just gets funnier.. glad it ended well for Officer and Coo."