At Carnival Fifty Six there is a variety of food on offer.
From the standard fare of burgers and chips to paella and foreign cuisines you can have a culinary feast.
One thing not to everyone's taste is oysters.
Tele reporter Adam Hill and photographer Gareth Jennings drew the short straw and gave it a go.
As you can see, he wasn't too impressed by the seafood option, found within the VIP lounge.
After a couple of chews, our man struggled to keep it down.
Following his ordeal, Adam said: "It was the first time that I had an oyster and it will definitely be the last."
Keep up to date with all the latest goings on with our live blog.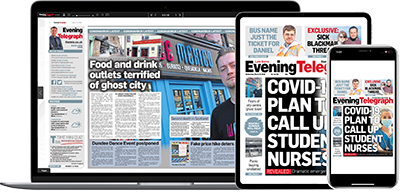 Help support quality local journalism … become a digital subscriber to the Evening Telegraph
Subscribe