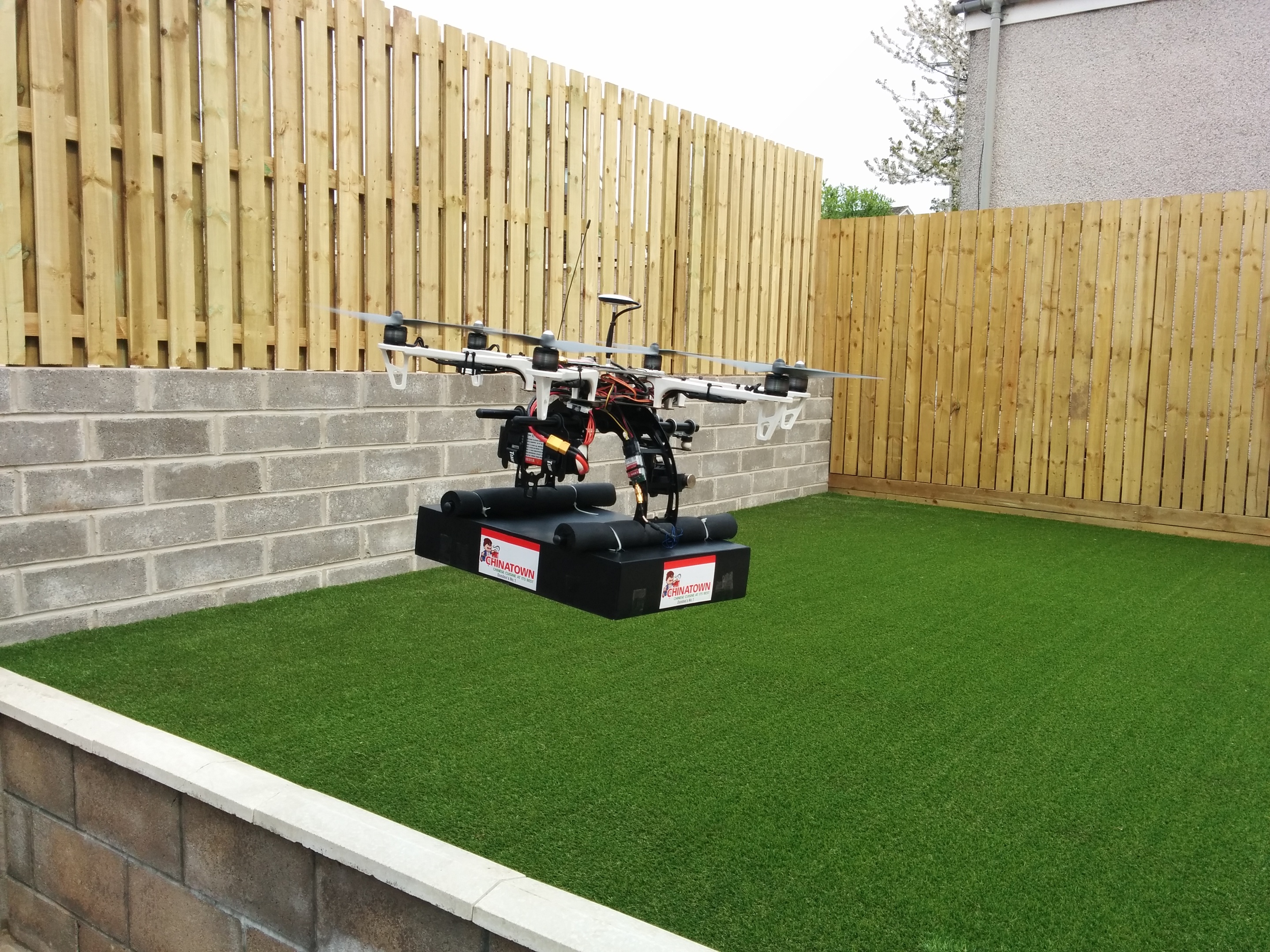 "I told you we would make this happen."
That was the defiant claim from a Dundee Chinese takeaway owner as the maiden voyage of his drone-delivery service took to the skies.
The Tele was invited along for the historic test flight, which saw a remote-controlled drone carrying a meal soar over nearby houses before returning to base with its contents intact.
While there are still bureaucratic hurdles to overcome, Steve Chow is confident the flight will be the first of many.
"In another 10 years this technology will be everywhere," said Mr Chow, who owns the Chinatown takeaway in the Hilltown.
"People thought I was crazy but Dundee will be like a scene from Star Wars in years to come."
Mr Chow's plans were first revealed in the Evening Telegraph last month.
The launch of the service faces challenges after the UK Civil Aviation Authority confirmed that it is "unlikely" to grant permission.
But the barriers failed to deter Mr Chow, a former Cathay Pacific Airline engineer, as he launched one of his munchy boxes into the skies above the Hilltown on Saturday.
Steve has been in talks over the past month with Rockwellmedia, a company specialising in flying video events which has filmed spectacles such as the Hilltown multi demolition via drone.
Accompanying Mr Chow in his unique venture was Rockwellmedia pilot Greg Suttie, 24, and his father Donald.
Donald said: "During our time flying the aircraft the technology has become so much more advanced.
"This particular drone aircraft is a DJI F550 hexcopter. We have customized this particular aircraft to increase its capabilities."
The weather was fair for the maiden flight of the Chinatown Pioneer but as stunned onlookers looked on, one shouted, "You are mad." Steve was undeterred as he gave the thumbs up to take the aircraft into the sky.
As pilot Greg fired up the propellers — which made an incredible noise — and with a slight breeze in the air, Chinatown's delivery was soaring into the sky, followed by an almighty roar from Steve.
The six-item munchy box, one of Steve's most popular dishes, climbed high above the Hilltown.
To demonstrate that the equipment could make safe deliveries, Steve wanted to prove that the pilot could successfully land the aircraft without the food being damaged.
After the aircraft had been airborne for over a minute, soaring well above the nearby house, Greg brought the aircraft back to base with a controlled landing.
Steve showed us the contents, which had been secured in airtight packaging, and there was no damage to the meal inside.
Donald added: "It's certainly a first for us, delivering food.
"We've had things attached to the aircraft before but never food — especially not a munchy box.
"I think there is a lot of negative press surrounding the dangers of flying these aircraft.
"But as you will see today we will have no issues, as we will be doing it under controlled conditions."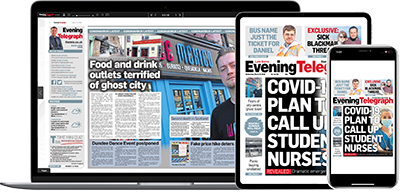 Help support quality local journalism … become a digital subscriber to the Evening Telegraph
Subscribe