VIDEO: Shocking footage shows women brawling TWICE in Dundee streets
Shocking footage has emerged of what appears to be Dundee women brawling in the street in broad daylight.
The video, which has circulated widely on social media platforms including Facebook and Snapchat, shows a group of females in two separate locations in Dundee.
The first clip shows two young women fighting in a street which is believed to be Beauly Avenue.
The pair are wildly swinging punches at each other and violently pulling each other by the hair.
There are remarks being made by onlookers including the male filming the fight, which lasts for around a minute.
A third female is then seen to intervene and the pair are separated.
The second clip, which is understood to be part of the same Snapchat story, shows a group of four women shouting up at a window at a block of flats.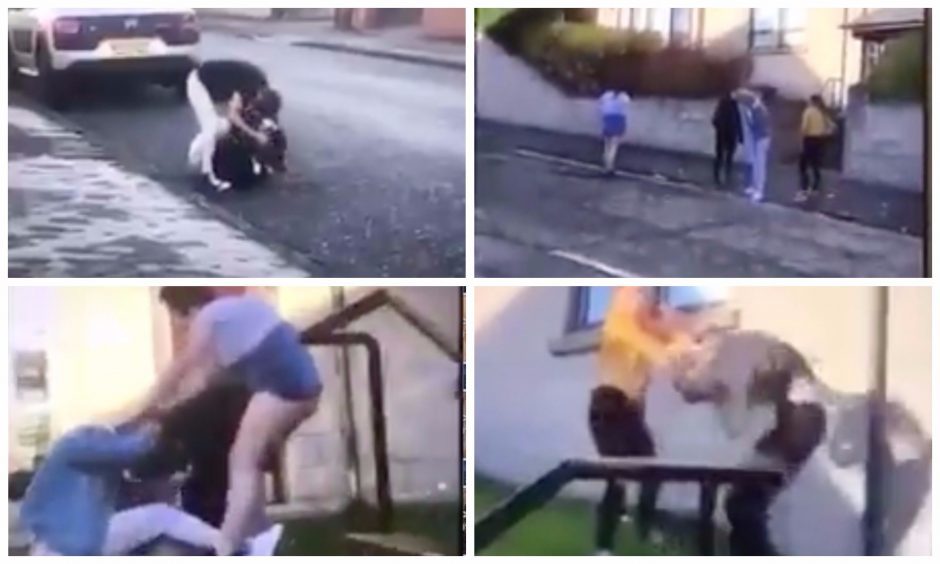 One woman can be heard apparently referring to a romantic encounter with a man.
It is understood one of the group shouting is one of the women who was involved in the fight in the previous video.
The young woman at the bottom of the stairs is said to have been accompanied by her mother as well as friends.
Locals commenting on the post say the girl "lost" the first fight and had attended the flats to exact revenge on the other female.
The clip then cuts to a fight involving a group of five women rolling about the garden and steps at the bottom of the block of flats.
Again, they can be seen violently pulling each other's hair and swinging wild punches as onlookers make comments while a man films the ongoing fracas.
The brawls are understood to have taken place at some point on Saturday afternoon.
One woman commenting on social media said: "I actually do feel for the lassie though.
"She's obviously took enough, so batters her, then the lassie goes and gets her mum and pals to go back and set in about her."
Another said: "She got smashed then got her pals and jumped her — no need. Take a hiding and leave it at that."
Other people commenting called the video "shameful", "embarrassing" and another refers to the incident as "bullying."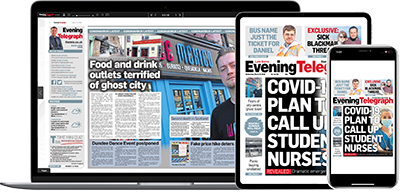 Help support quality local journalism … become a digital subscriber to the Evening Telegraph
For as little as £5.99 a month you can access all of our content, including Premium articles.
Subscribe