Police were called to a Dundee school following a mass brawl in which an adult was filmed pinning a young girl against a wall.
Officers were called to Baldragon Academy at 1.15pm yesterday following reports of a disturbance.
Although the fight had broken up by the time police arrived, a 14-second clip of the melee was posted online last night.
The footage shows two girls raining a series of blows on each another while other pupils film the violence on their mobile phones.
Two adults – a male and a female, believed to be teachers – then make their way into the middle of brawl.
The clip shows the female trying to split up the fight initially before the man comes in to assist.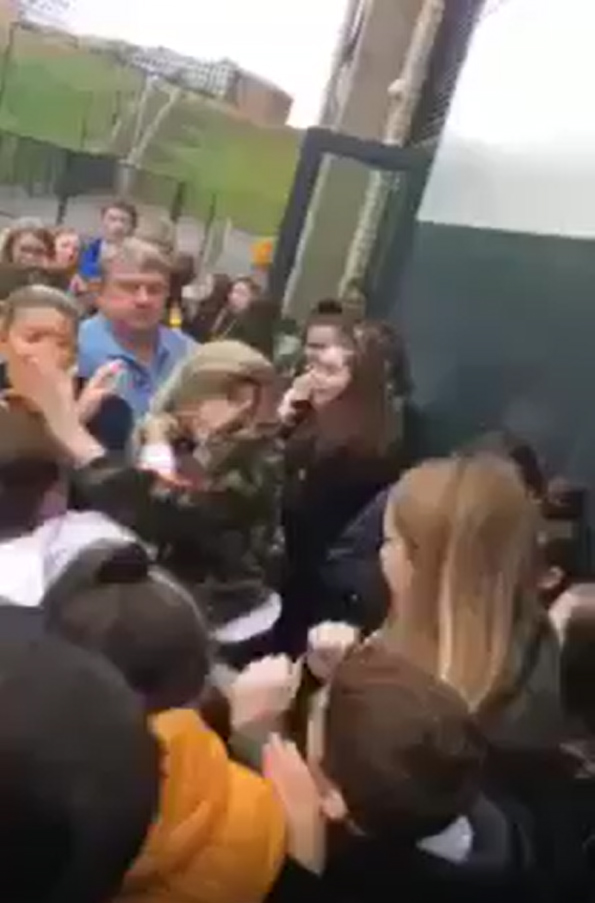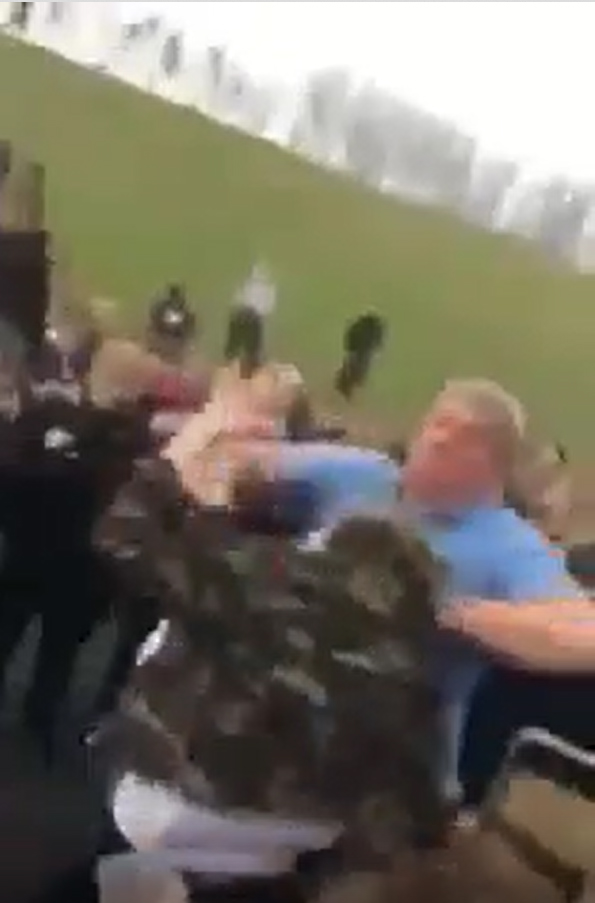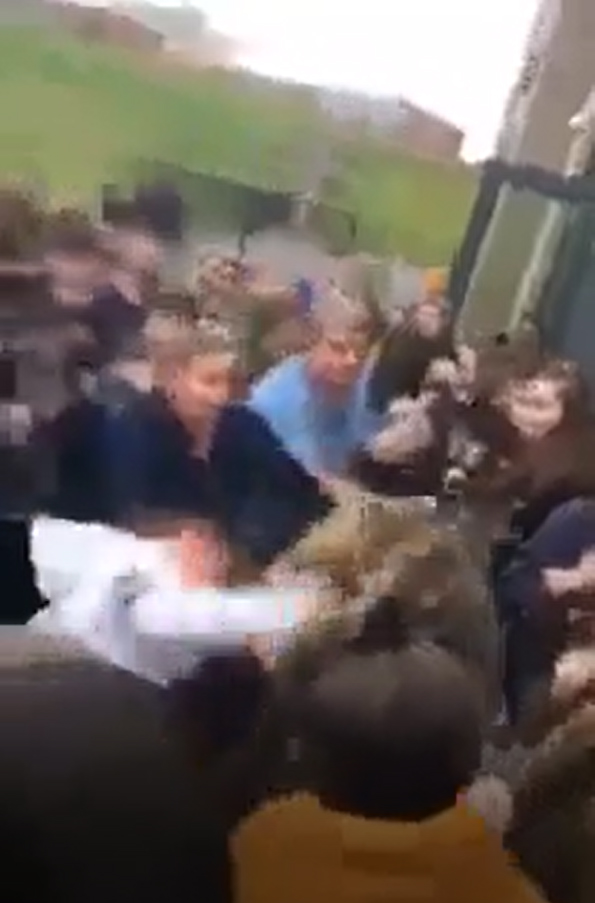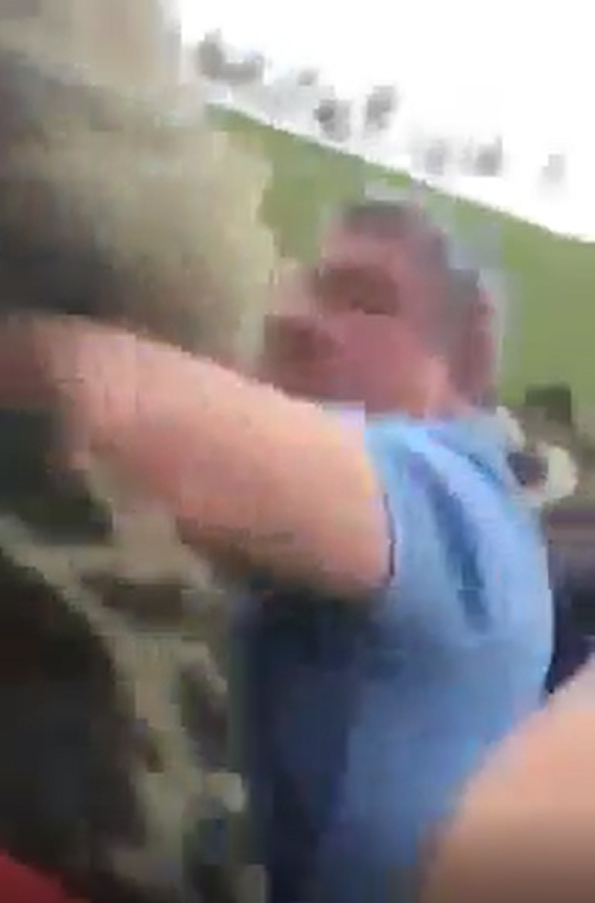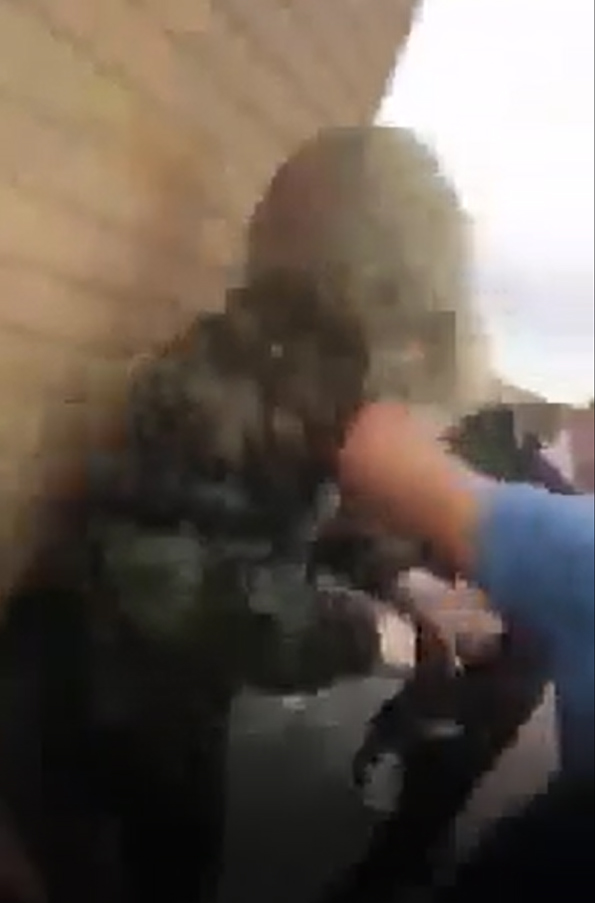 The female teacher can be seen trying to separate two pupils and being struck in the face as punches continue to be thrown.
A member of the school staff contacted the police during yesterday's incident.
During the clip, pupils can be heard laughing before the man is forced to pin a girl wearing a hoodie against a wall.
The clip was removed from social media after it had been shared by a number of users on Facebook.
One parent, who declined to be named, said the footage was "shocking".
They said: "It looks like the adults just got stuck in the middle of a fight.
"Police attended and stayed for a while surrounding the grounds and exits."
A spokesman for Police Scotland confirmed it was asked to attend Thursday's incident.
He said: "Police Scotland was called to a secondary school in Dundee at around 1.15pm in response to a reported disturbance.
"The incident had concluded prior to officers arriving and no complaints were made to police as the school was to deal with the matter internally."
Strathmartine councillor Kevin Keenan said: "The teachers have got a difficult job in these situations and this only demonstrates that problem further.
"Both the teachers appear to have done everything they could to get the situation under control."
Dundee City Council said it had contacted the school regarding the incident.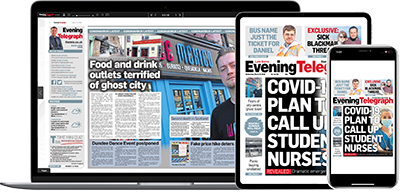 Help support quality local journalism … become a digital subscriber to the Evening Telegraph
Subscribe