Shocking footage has emerged of a security guard being punched and kicked by a group of youths at a McDonald's restaurant in Dundee.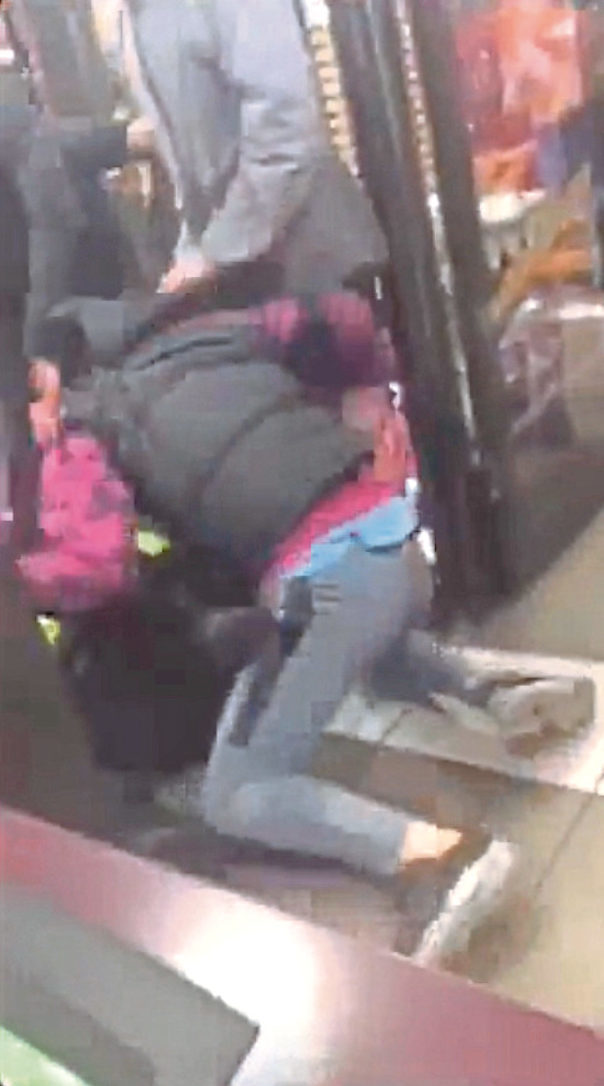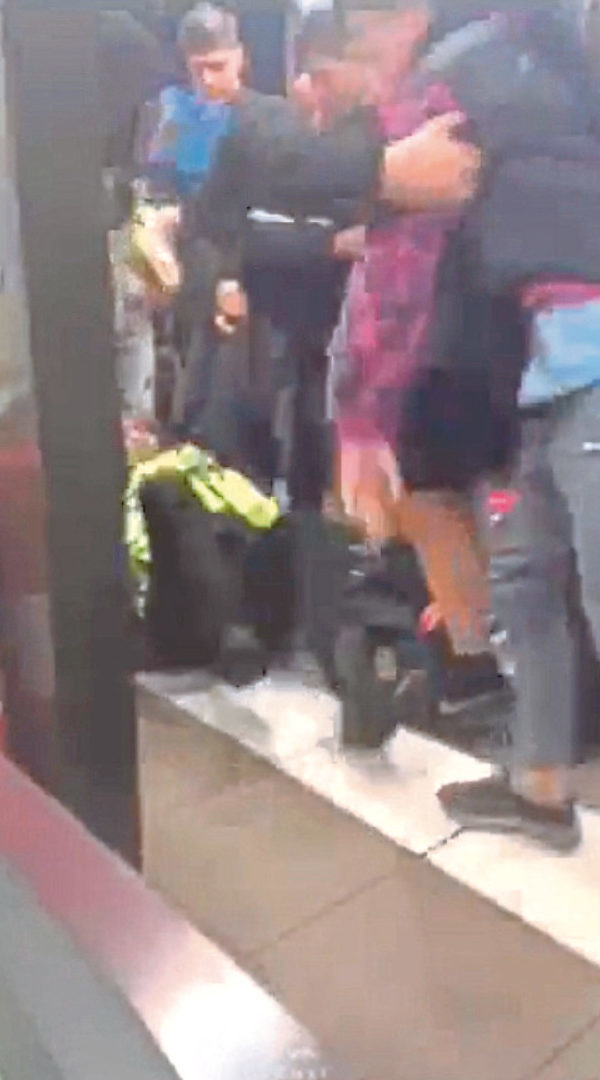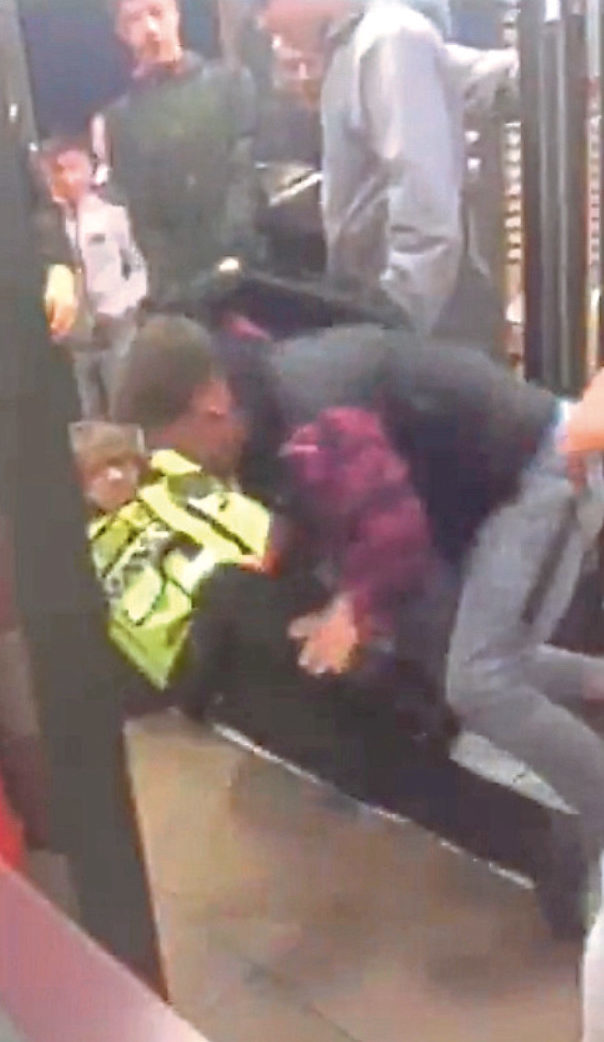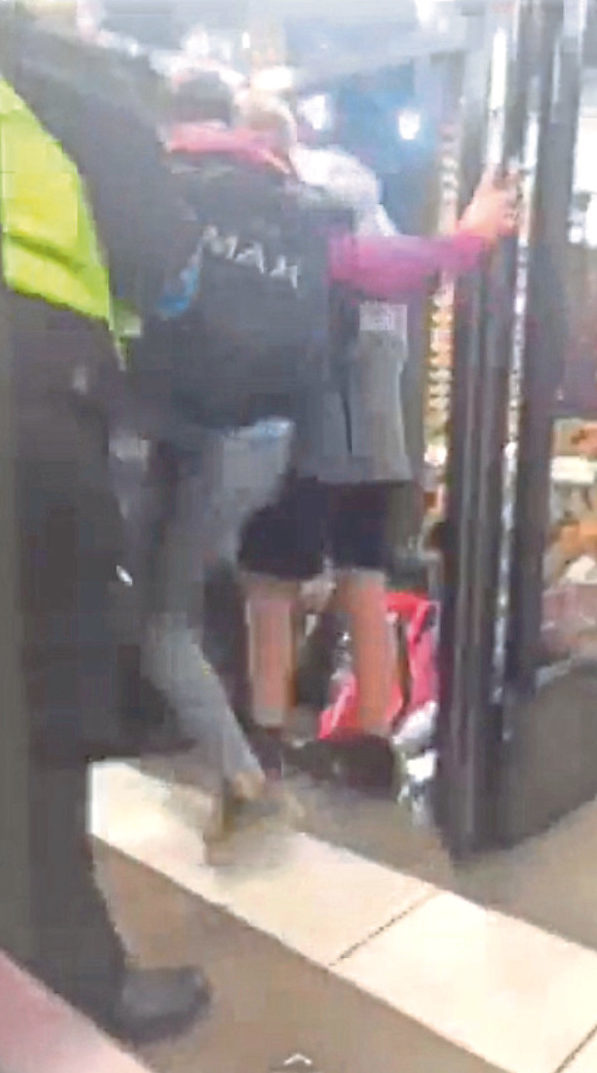 A video taken on a mobile phone shows a group of youngsters attacking a man in a hi-vis vest on the floor of the eatery.
The security guard can be seen trying to defend himself, as a second security guard tries to drag the youths off his colleague.
Fellow customers can be seen gathered around watching as the guard is pinned to the ground by one of the youths.
Eventually the second security guard manages to grab the boy leading the rest and pulls him by the arm off his colleague.
The incident took place at the McDonald's restaurant at Kingsway Leisure Park at Camperdown at around 9.30pm on Friday.
One witness described the scenes as "shocking" and "upsetting".
The customer, who recorded the incident on his phone, said that it had been a horrible thing to witness.
He said: "There were three youths punching and kicking the security guard.
"One in particular was really laying into him.
"The boys who were doing this were only aged about 13."
He said a group of youths had been causing mayhem in the restaurant prior to the assault.
"It all started after a youth was thrown out of the restaurant for running around kicking things and dancing on the tables.
"He was thrown out but immediately came back in again.
"The security guard tried to stop him and the lad's reaction was to fight back.
"While he was fighting the security guard another two of his pals joined in.
"The security guard was wearing a stab proof vest which seemed to stop him getting too badly injured.
"However, the assault looked pretty nasty.
"The police were called but the incident was over and the boys had disappeared before they arrived."
The man said that similar scenes were a regular occurrence in that particular restaurant at the weekend.
"I have frequently seen groups of young people causing trouble in the restaurant," he said.
"They come in, kick tables and chairs and dance on the tables. They generally just cause trouble and mayhem.
"However, this is the first time I have seen anyone being beaten up.
"The restaurant was full at the time and there were a lot of children with their parents who saw what was going on.
"A few people tried to intervene to help the security guard."
A spokesman for Police Scotland said they had received reports of a group of youths causing an "annoyance" at the restaurant on Friday night.
However, he added: "Nothing on the incident mentions anyone being assaulted or attacked."
A spokesman at the McDonald's said he couldn't comment on the incident.
No one from McDonald's UK had responded at the time of going to press.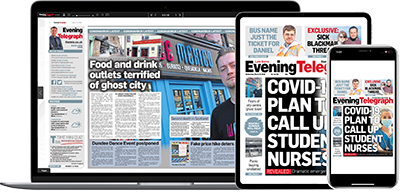 Help support quality local journalism … become a digital subscriber to the Evening Telegraph
Subscribe